This week's Sassy Fashionista style choice can be summed up in one word.
Simple.
It's a sleek, blue, pullover sweater with a mock turtleneck.
I love it!
Official name on the website is Maeve Bell-Sleeve Sweater and I got it online at Anthropologie.com. The fabric is slightly stretchy resulting in a more form-fitted look. I sized up to a large (usually get medium) based on some of the reviews stating it runs small. It's very comfortable and not itchy, but the fabric weight is probably too heavy for summer. Maybe? The bell-shaped sleeves give this top a classy, even elegant look. The black was sold out, so I got it in the blue, which has been a favorite alternative to black for me recently. This blue is a lovely shade, and I wear too much black anyway. There are other colors, and at $99 plus tax, I think it's worth the buy.
Dress it up. Dress it down, as I did with cuffed jeans and black ankle boots here. I might jazz it up by wearing it over a slip dress with Kitten heels (not to be confused with stilettos which I don't do). Should meet my sassy fashion expectations well either way.
The Maeve Bell-Sleeve Sweater will be a cornerstone in my closet and I'm pretty sure I will wear it on repeat. I'm more into simple, functional, classy, and affordable these days. If the black comes back in stock, I'll grab that one, too.
Maybe it will be a welcome wardrobe-basic addition to your wardrobe, too.
Are you also looking to add more color to your wardrobe?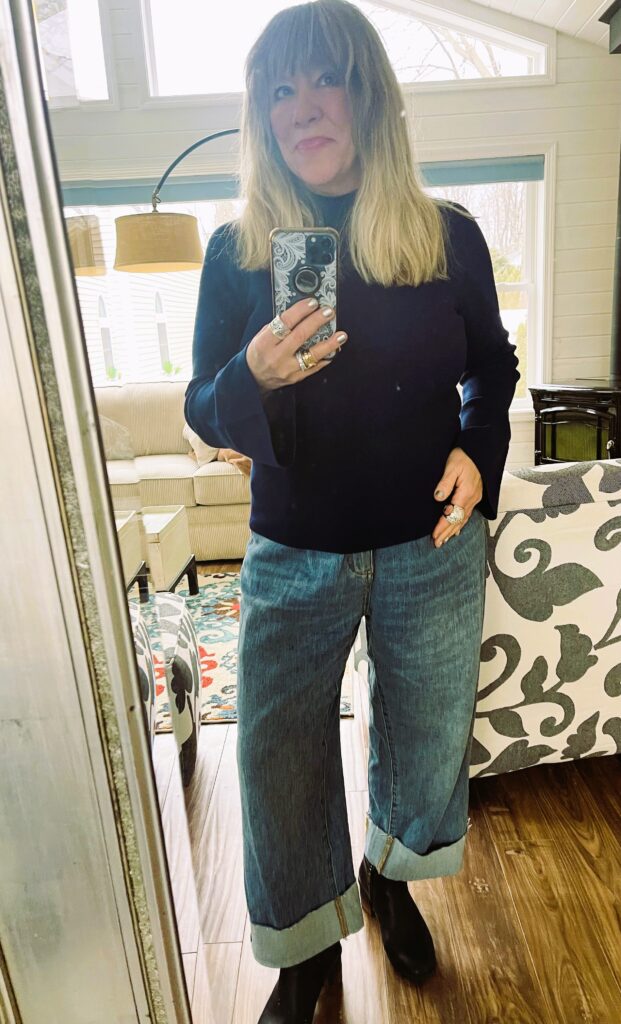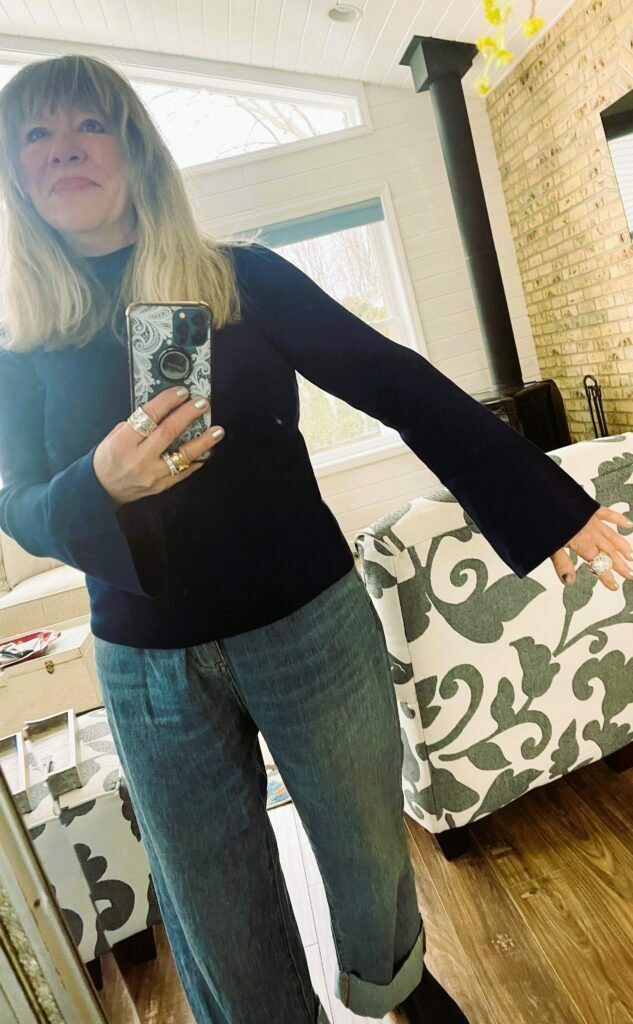 As always, all photos and fashion rants are my own. For now. 🙂