One easy way to describe this week's addition to my Sassy Fashionista November closet is cute and furry.
Paddington Vest seems like the perfect name for this faux fur.
It's an online Anthropologie score that at the moment is sold out in white. That didn't take long… If your patient, maybe the white will return! The vest is still available right now in Chocolate.
Tempted! But I'm trying to be a little practical, too. I'm happy with one of these.
Now that the weather is finally turning cold, I think the Paddington is not only adorable and cozy, but it's practical as well.
Who doesn't like that reality for their hard-earned money?
I got it in a Medium. It fits great, but a large would probably have given just me a little more faux-fur coverage without being too oversized.
More faux for my bucks.
I've paired it here with a fab and fun, faux-bling necklace from J Crew that I scored on clearance a few years ago. Which continues my smart fashion trend of shopping from my closet, too.
I could ramble on and on about this new purchase. Instead, I'll let my photos do most of the talking.
If you love the Paddington Vest and you can afford it, go for it! I'm glad I did.
It's giving me full out Sassy Faux-Fur Fashionista vibes his Monday morning. Good way to start my gloomy, creative-writer's day.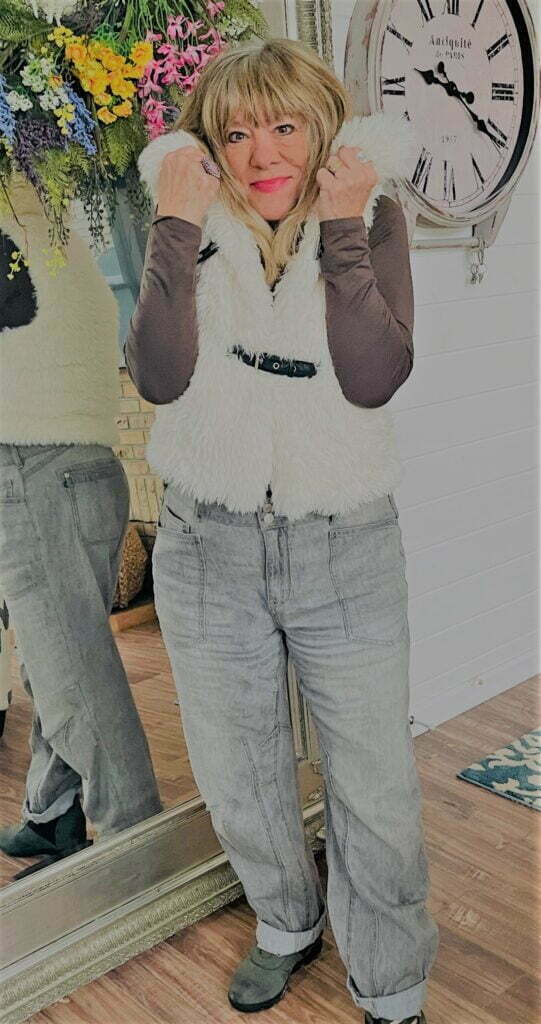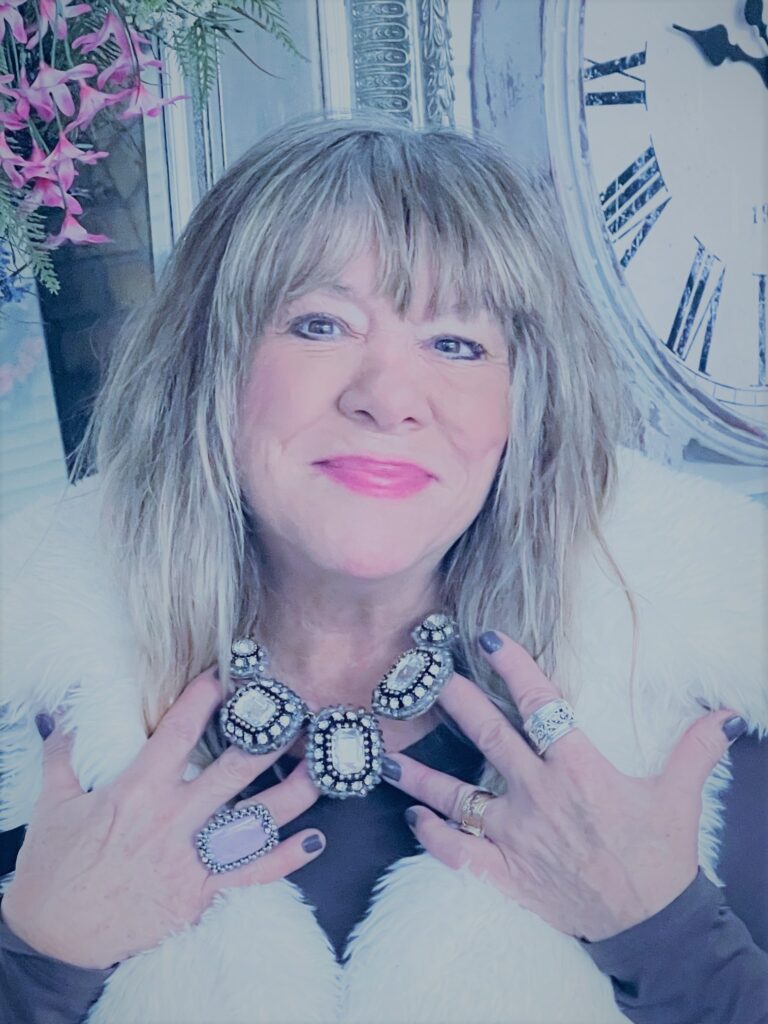 Are you someone that loves a good faux fur in their closet, too?
As always, today's fashion rant and photos are my own. For now.