My 15-Minute Friday Garden blog can be summed up in one sentence today.
My bouquets are not as large as in past years.
Not by a long shot.
I haven't done anything different.
Followed my regular planting, weeding, watering routine.
That said, the weather in the Midwest has been a bit strange this year.
Spring was basically a non-event.
Summer has been strangely mild as well.
We have had very few 90-degree days where I live near a lake, and the weekly high temps have struggled more often than not to get out of the 70s.
In short, it's felt very fall-like here like at times.
Someone even commented that they've already spotted birds that migrate thru here in autumn.
Big seasonal Hmm…
My thinking is that the flowers in the garden are reflecting this 2022 change of weather pace.
They are not as quick to sprout and show off their blooms, and they are definitely not as lush.
Some of my dependable yearly favorites look as if they may not even make the 2022 garden party.
While I have been clearly spoiled in years past scoring large bouquets daily for the house, this is not going to be one of those years.
Instead, I find myself snipping away at a few showy flowers and replacing them more often.
Thankfully, my hydrangeas have been doing extremely well.
I think they savor cooler temps.
So, I snip away at those beauties, add some ever-present and fragrant lavender to a vase, and then share a prayer of Thanksgiving for nature's smaller bounty.
They are each lovely and thrill in a different way.
Still. Better than no garden offering at all.
Smaller bunches of posies. Big garden Gratitude.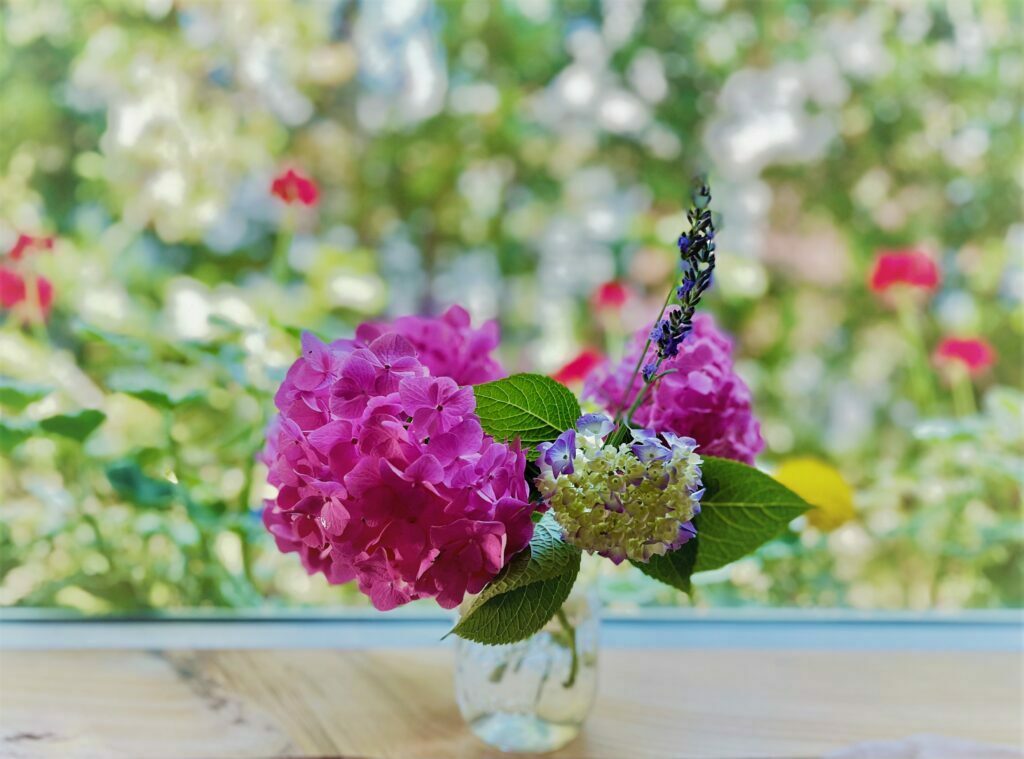 Have you noticed any difference in the size of your garden bounty this year?