This week's addition to my Sassy Fashionista Fall Preview blog is another coat.
Yes. I know.
I thought I was done with the coats, too.
But I've been wanting to add a faux animal print for a long time.
I haven't done it because the ones I've come across in the past were either too over the top, too bulky or too fuzzy.
Then, I found this one by Maeve at Anthropologie for $198 during a recent in-store visit.
It had been returned from an online customer and it was the only one available in store.
I usually purchase a size M in coats. Sometimes a small if they're oversized.
This one was an XS/Small.
I wasn't optimistic as I took it off the mannequin.
Surprisingly, it fit.
Which made me think that just maybe it was meant to be.
The price gave me momentary pause.
But because I was returning a couple of other items, I was able to justify the splurge.
I like this particular coat because it is slim, classy, not over the top.
And it's faux.
In short, this animal print is flattering on me without hurting any critters.
It says meow softly instead of screaming the words.
I would not feel out of place wearing it out casually every day.
Which says to me that I'm more likely to keep this one in my wardrobe for a long time.
Great for cost per wear, one of my responsible fashion mandates these days.
I'm definitely happy with this sassy purchase.
If you're interested and it suits your budget, check it out online at Anthropologie.com.
Word on the fashion street is that animal print is hot again this fall season.
Fashion Meow, indeed.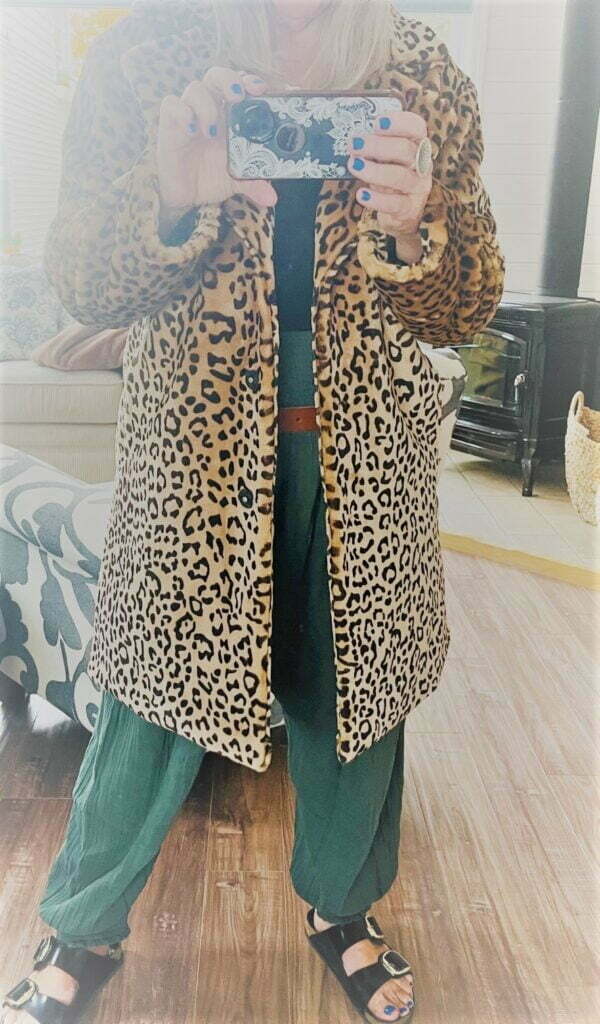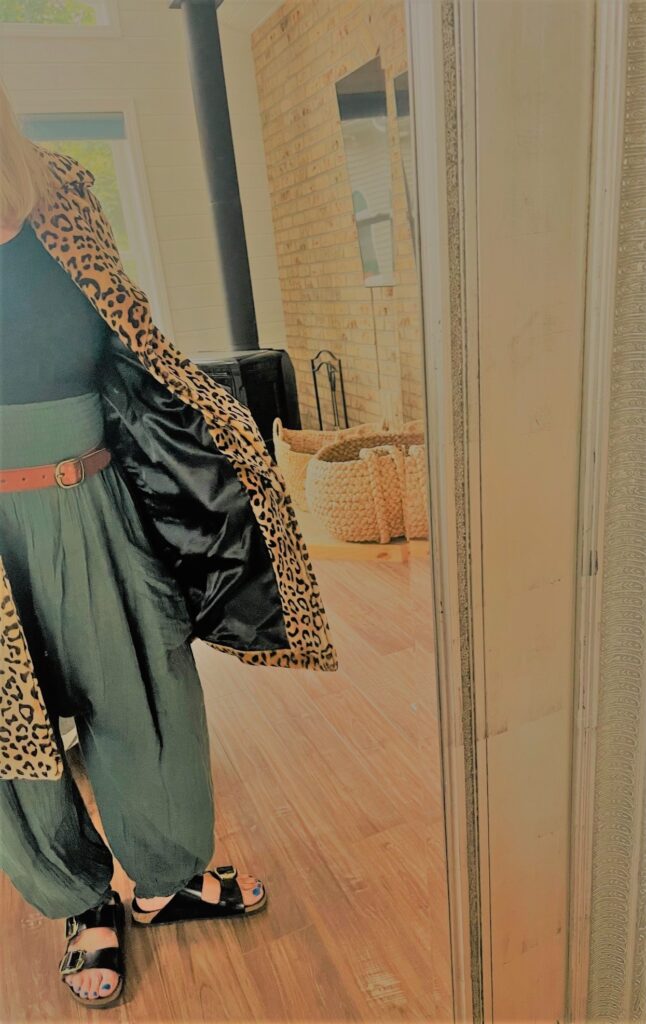 Do you have any faux animal print in your closet, or do you plan to add any?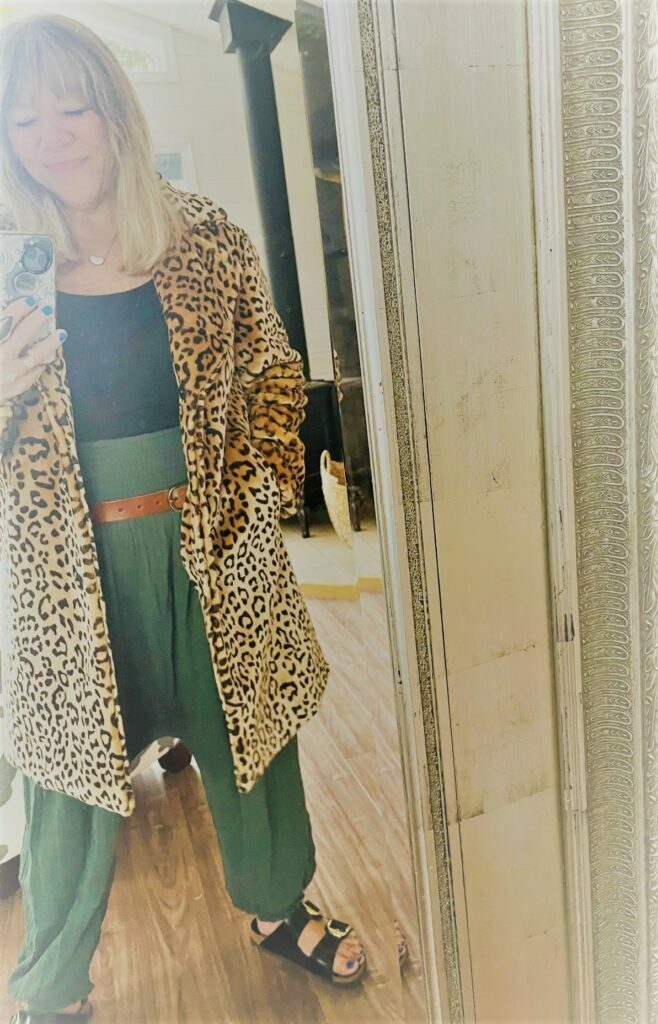 As always, the photos and fashion rant are my own.
For now.