I admit that when summer comes, I'm all in on Birkenstocks.
I love the comfort, the modern style and the colors available.
I like having my feet feel almost naked and cool (in more ways than one).
I feel like I can never have too many Birkies.
But the price has become a little cost prohibitive to own them all.
Sigh.
I do love the ones I have.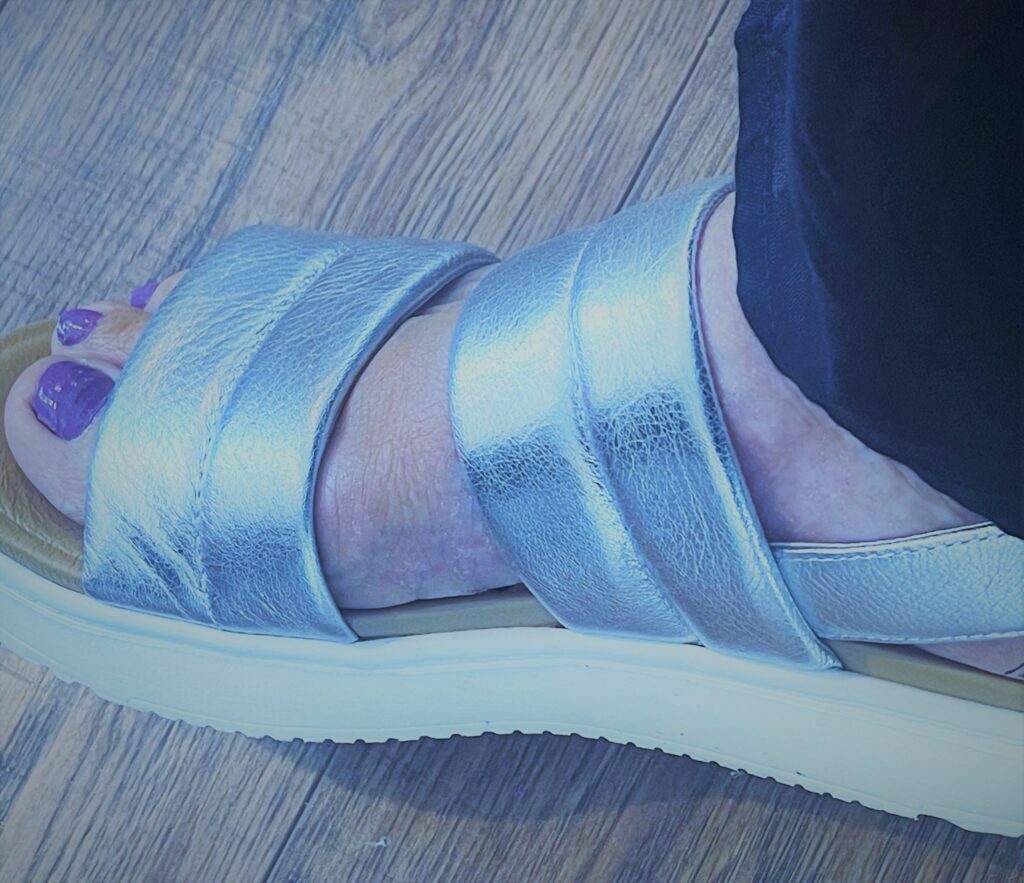 You can dress 'em up and dress 'em down, and they work for most, if not all, outings.
Having expressed my love for Birkenstocks, I have to admit that I recently cheated on them with a new pair of metallic UGGs.
That's right.
UGG sandals.
In silver.
Thought they were a new Birkie style when I first saw them online.
I had feeling they would sell out fast.
So, I broke with shoe tradition and ordered them.
I'm so in love.
Not only do I like a little bit of reasonable height these days with a nice platform look.
But I love the silver.
I love silver jewelry, too. The two are a match made in fashion heaven.
What I love most besides the color and style and affordable price, is how comfortable these UGGs are!
Sorry Birkies.
I still love you.
A lot.
But I've got a new footwear friend on repeat right now.
A new Sassy Fashionista footwear fix.
In silver.
Change is good, right?
Fortunately, I've got room in my closet for both brands.
What's your current go-to footwear for comfort AND fashion?
Note: As always, this is my own fashion rant.