Today's continuing Sassy Fashionista Fall-Fashion Preview will be short and sweet.
Mainly because I'm dealing with a freshly sprained ankle (cute-fashion-shoe misstep) and limiting my time sitting up at the computer.
I am again focused on adding simple accessories to my Fall-Fashion finds.
This week's score is a surprisingly inexpensive necklace from White House/Black Market (WGBM). I have to admit that I also bought two lovely black sweaters.
Something I definitely needed to add to my wardrobe this year.
I'm getting more practical with age about my fashion choices.
Less really is more.
FYI WHBM has nothing to do with this post or today's gushing.
I have lots of jewelry.
Wasn't looking to add more.
Until I saw this piece online, while looking for a black top.
I admit that given the price, I had my doubts about how nice the bling would actually be.
But then it arrived, and fashion truth be told, it kind of blew me away.
I think for $50 and its solid quality, this necklace is a great find. It was a bit challenging to capture the essence of the silver-medallion look on camera.
My fashion apologies.
But it looks great on.
You can head to their website to get a better look and more details. In case you're interested in getting it, too.
www.whitehouseblackmarket.com.
Check for coupons! Always.
Do you have some special costume jewelry pieces that are fashion mainstays?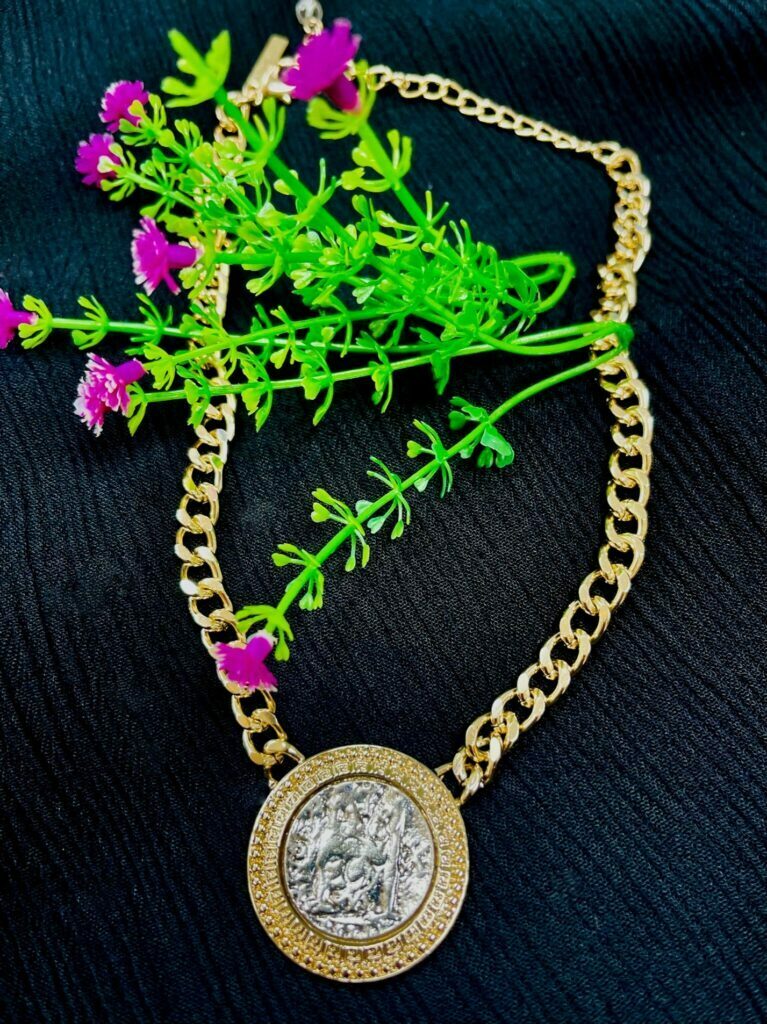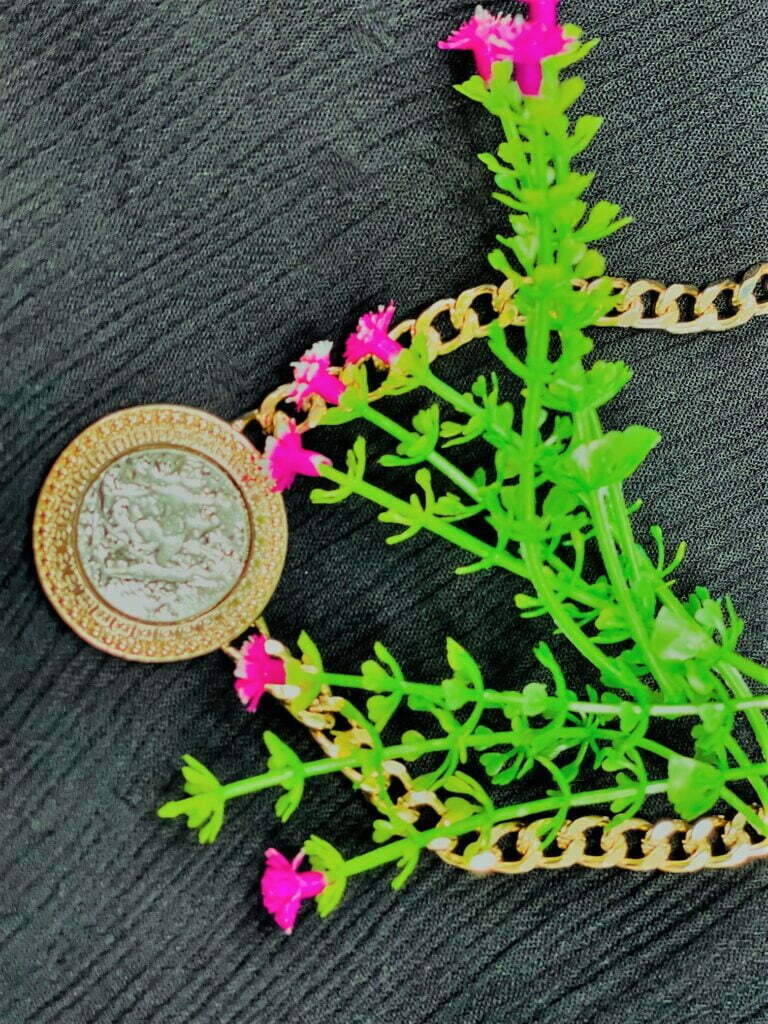 As always, the photos and fashion rants are my own. For now