Today's Sassy Fashionista is all about the beginning of my seasonal-wardrobe transition and adding a little bit of green.
I don't know about you, but I am pretty tired of all the winter gear that's been required for us to try to stay warm these past few months.
Ugh.
I am so ready for spring!!
I always get a little restless this time of year and then I look for ways to start sneaking the next season into my wardrobe.
Today is no different. Temps are supposed to be around 40 degrees. Hopefully melting the remaining snow, while encouraging me to go lighter and brighter in my clothing choices.
The only thing brand new I'm wearing today is this lovely green pair of Anthropologie Quinn pants I ordered for spring. Size medium for $50. Yup. That' s all they cost, which for Anthro is kind of a big fashion deal. Almost a steal! Love the color.
I discovered these pants last year and bought more than once pair in different shades. I like the harem style, the lighter fabric and the ways they move when I twirl.
Sometimes a girl's just gotta twirl.
At least, I do.
Plus, these pants have pockets! Large pockets. Most women I know think that's a plus.
I've paired these with a cute, little-bit-funky sweatshirt I bought back in the fall. I'm not a big sweatshirt girl. I just don't find them particularly flattering. But I do like the sweet little satin ribbon and crisscross design on the back of this one.
Makes it a bit more girly.

I'm also wearing a silver, Brighton heart-shaped necklace I purchase a few years ago, one I love to bring out in honor of this month of LOVE. I seem to recall that it wasn't inexpensive; but I've definitely gotten my price per wear out of it. I'm also boldly wearing my navy big-buckle Birkenstocks today, because I'm still a little bit Hippie at heart and it's warm enough inside today to risk airing out my winter-weary feet.
Until I head back outside.
Toes feeling free, for now…
And that, my blog buddies, is my Sassy Fashionista outfit for today. Hopefully, we're moving toward wearing more lighter-weight fabrics again soon. Fashionista-fingers tightly crossed. Gardening hands, too.
How about you? Are you more than ready for Spring fashion?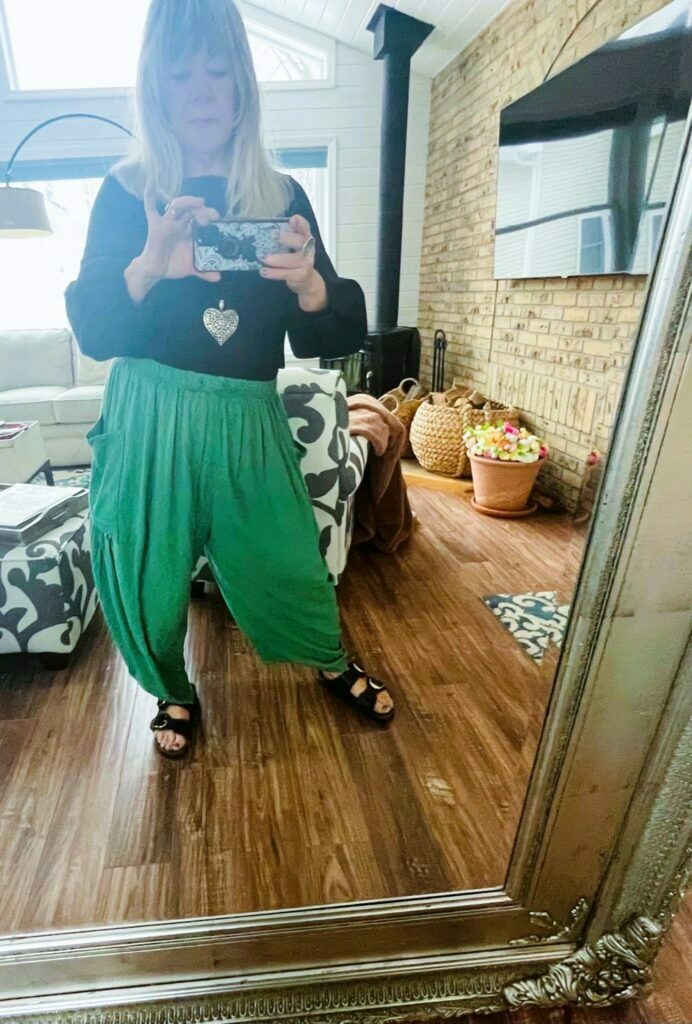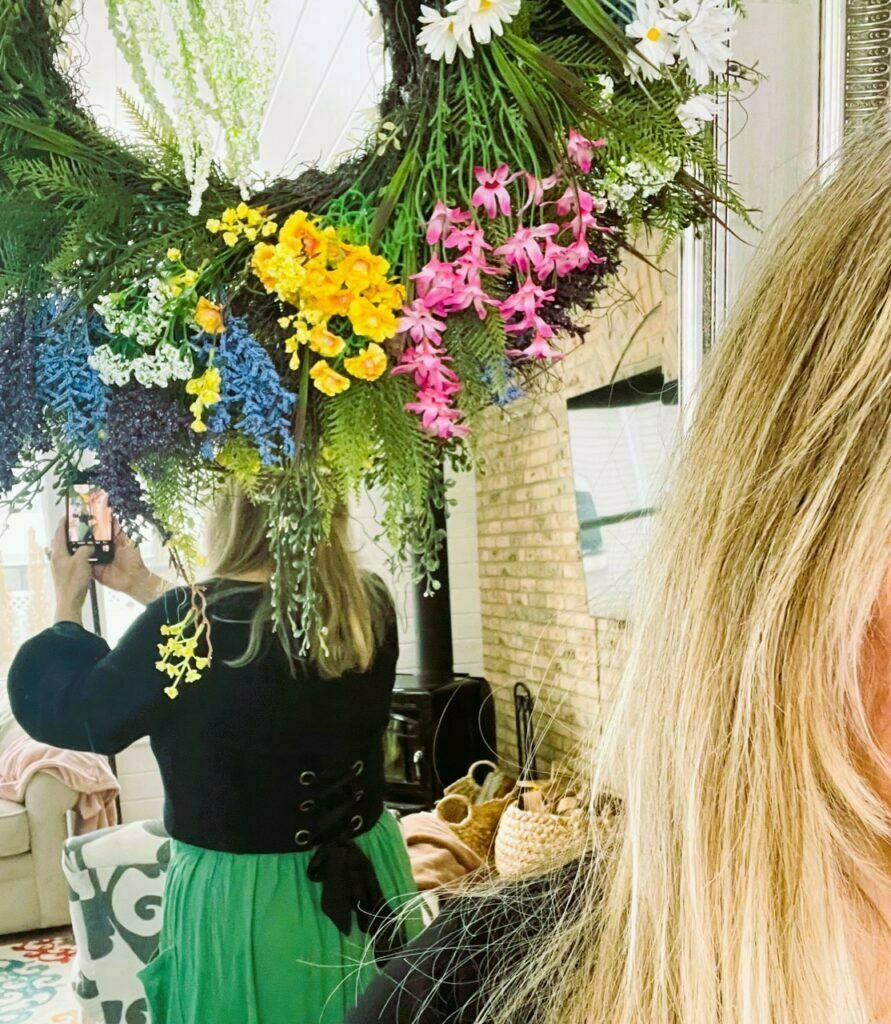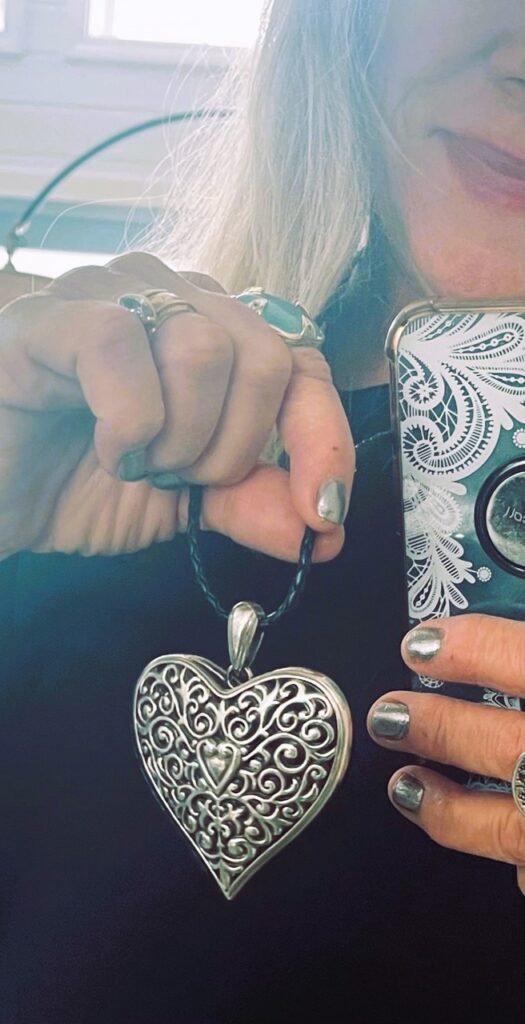 Share your fashion thoughts in the comments below. You do not need to leave all your info or your firstborn. Really.