Continuing my Monday-Fall-Fashion Preview series today.
The Sassy Fashionista version, of course.
Today is all about green, as in a cool Maeve sweater I instantly fell in love with at Anthropologie.
Which I took pictures in during this morning's annoying humidity that fogged up all my windows.
Ugh.
If you follow this blog, you know I hate humidity.
But I digress. Because I'm currently heavily caffeinated.
Back to the fashion backstory.
I was at the checkout ready to do additional fall damage (including some dark green jeans), when another mid-life fashionista sassily strolled up to the counter to make this very same sweater purchase.
She confidently placed it on the counter and waved her credit card.
Her one autumn score immediately caught my eye.
For a few reasons.
I love fall sweaters. But I often find them too bulky, too warm, or too itchy to wear.
This one has none of those problems.
It's soft and a nice solid weight without being ridiculously bulked up.
Looking like a wayward version of the Michelin Man is never my fashion goal.
The fact this sweater was green, which I have been trying to add more of to my wardrobe, was an added plus.
I paused my purchase and ran (okay, I walked fast) to find one in a size medium.
Fashion success!
I placed it confidently on the counter, too, and left with a little heftier bill than originally planned.
Ouch.
Yes, Anthro can be a bit on the pricey side. But I have no doubt this sweater will be on repeat for a long time to come.
Fashion choice justified.
The fact that I am a graduate of Michigan State University sealed the deal.
You bet I'll be wearing it come Mel Tucker's next big football season in East Lansing.
I especially love the Spartan Marching Band, and Sparty!
They are way beyond cool in their green/white uniforms.
Plus, Sparty came to RicStar's Camp and hung out with our campers this year!
Extra Spartan props!
Go GREEN! Go WHITE!
Go get yourself the sweater. If your budget allows.
It's a cool fashion purchase you won't regret.
That's this week's Sassy Fashionista Fall-Fashion take.
One parting word of fashion advice.
Always say no to itchy, no matter how cute the threads are.
Itchy is never in fashion.
Or it shouldn't be.
Pure fashion yuck.
Unlike this green sweater, which is totally fab.
What qualities do you look for when buying a new fall sweater?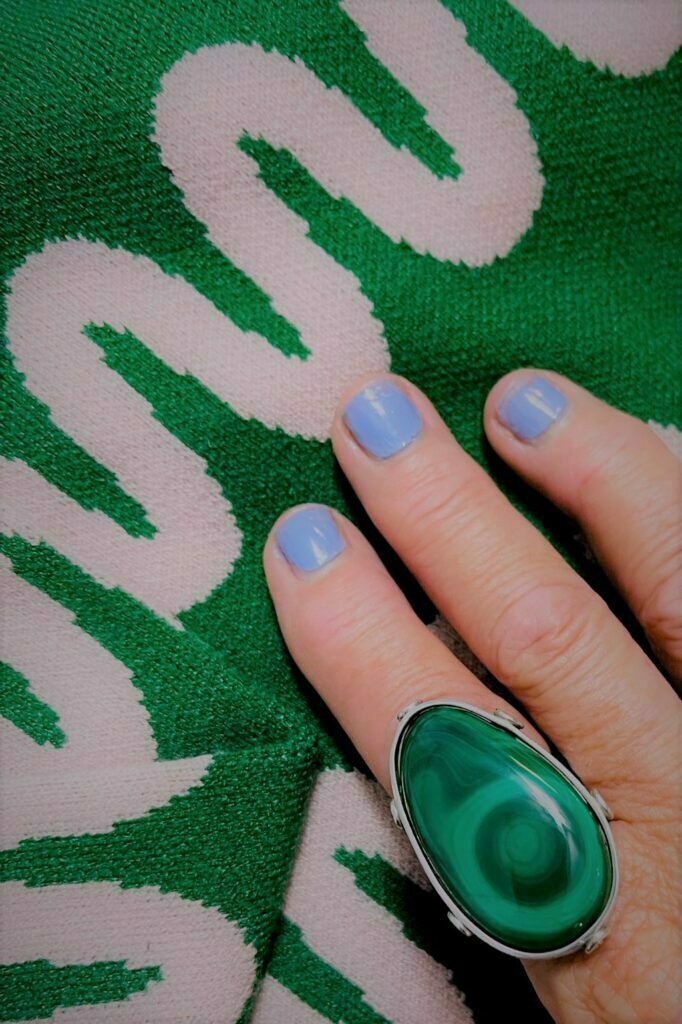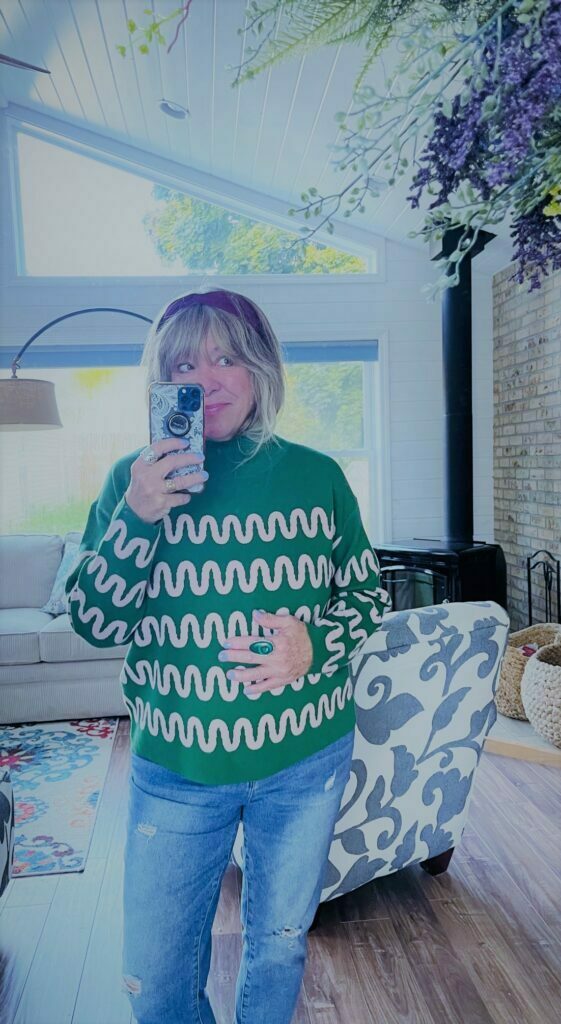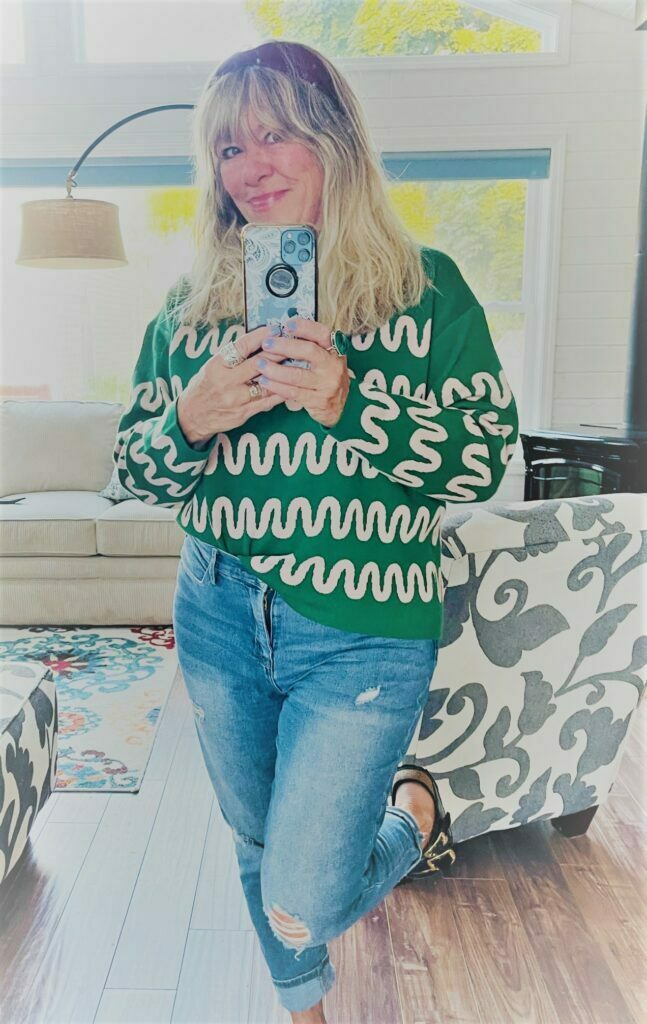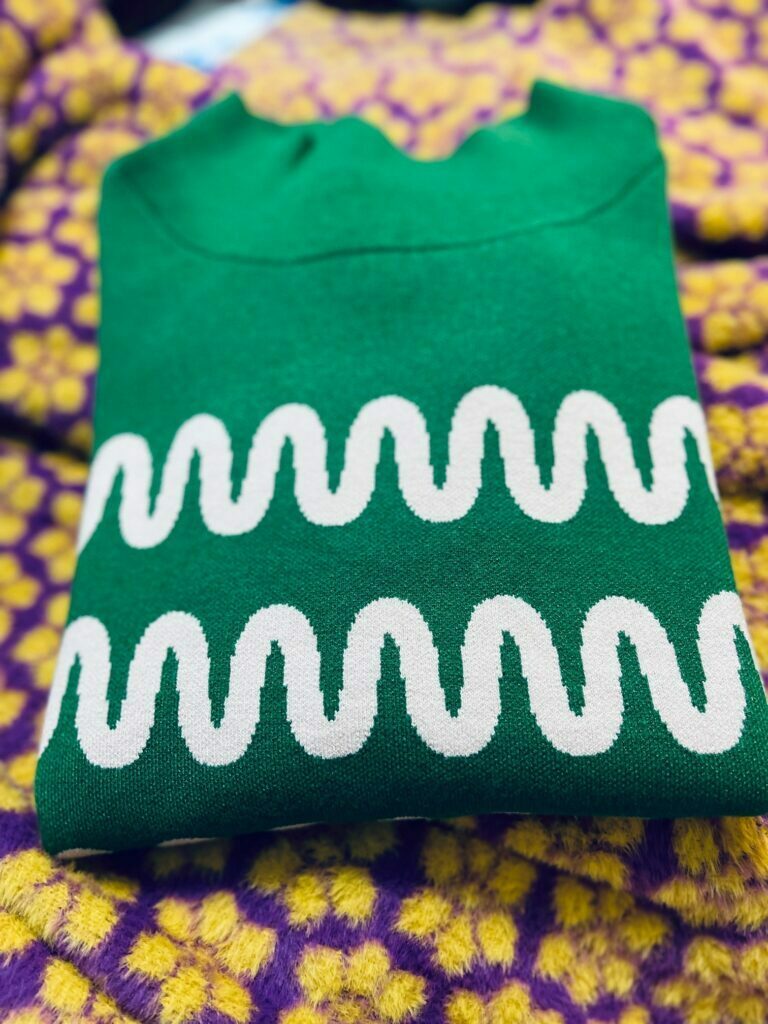 As always, my fashion rants and photos are my own. For now.
P.S. If you've been holding off on making a blog comment because you don't want to share your email, no problem. You no longer have to share that. If you get through the CAPTCHA, which even I fail at miserably sometimes (trying to head off scammers), just leave your comment. Easy peasy. Would love to hear your fashion take. Nothing but fashion love. xoxo