This week's addition to my continuing Monday Sassy Fashionista Fall Preview is blazers.
I don't wear them often, usually because I find them too warm or too bulky under my treasured coats.
But when I do put them on, I always feel stylish and sassy.
I've added two fall/winter pieces to my 2022 wardrobe.
One honors my current focus on being more budget conscious in my fashion choices.
The other one was a bit of splurge.
Fashion ouch.
But I've justified it because I think it's a classic and will stand the test of time.
Plus, I got a great deal on the H and M piece to balance that $$ out.
In the past, I've found H & M to be hit or miss.
But when they get it right, it's a fashion find.
That's the case with the oversized, charcoal, slightly fuzzy, lined blazer.
I'm not a big fan of the oversized look because I think you need to be really careful about how you wear it, or it can be less than flattering.
Stylish understatement.
But I'm making an exception for this one.
I love the color, the fabric, the fact it is lined and has pockets, and the price of less than $70.
I paired it here with some new balloon-legged jeans because I was tight for time and i just wanted a quick shot with what I was already wearing.
But I'm more likely to pair both of these blazers with skinnier bottoms to help balance out the bulk.
I also think I will use them more as jackets as we transition from fall to cold weather.
The taupe Mari blazer is a Free People find and I'm thrilled to have it in my closet.
It also comes in a plaid, if that's your fashion vibe.
It reminds me of a writer's jacket, part of its appeal for me.
It is classic, warm, soft, lined, and has pockets.
It's also quite a bit pricier than the H & M find.
But I'm okay with that given the style and quality and the belief I will wear it forever.
Because I am scaling down my closet big time, that's one of my new mandates before I press BUY.
There you go.
Two choices.
Two price points.
For me, both choices are worth the fashion add.
I'm gonna be stylish and warm.
And still sassy.
Are you a fan of having blazers in your wardrobe?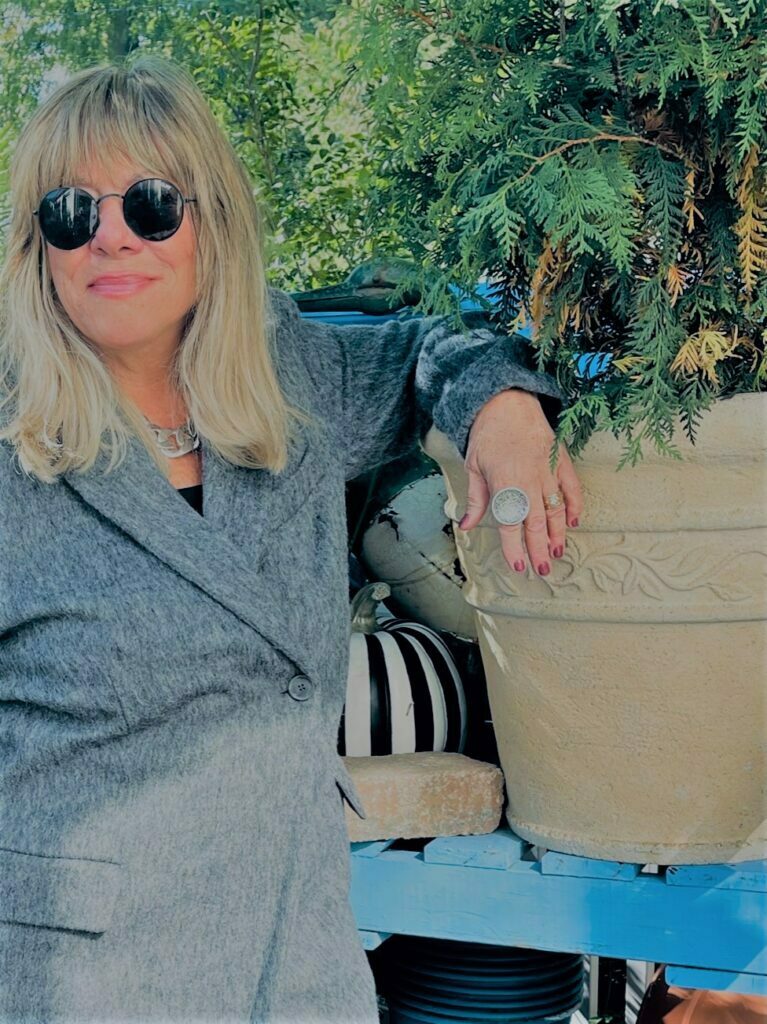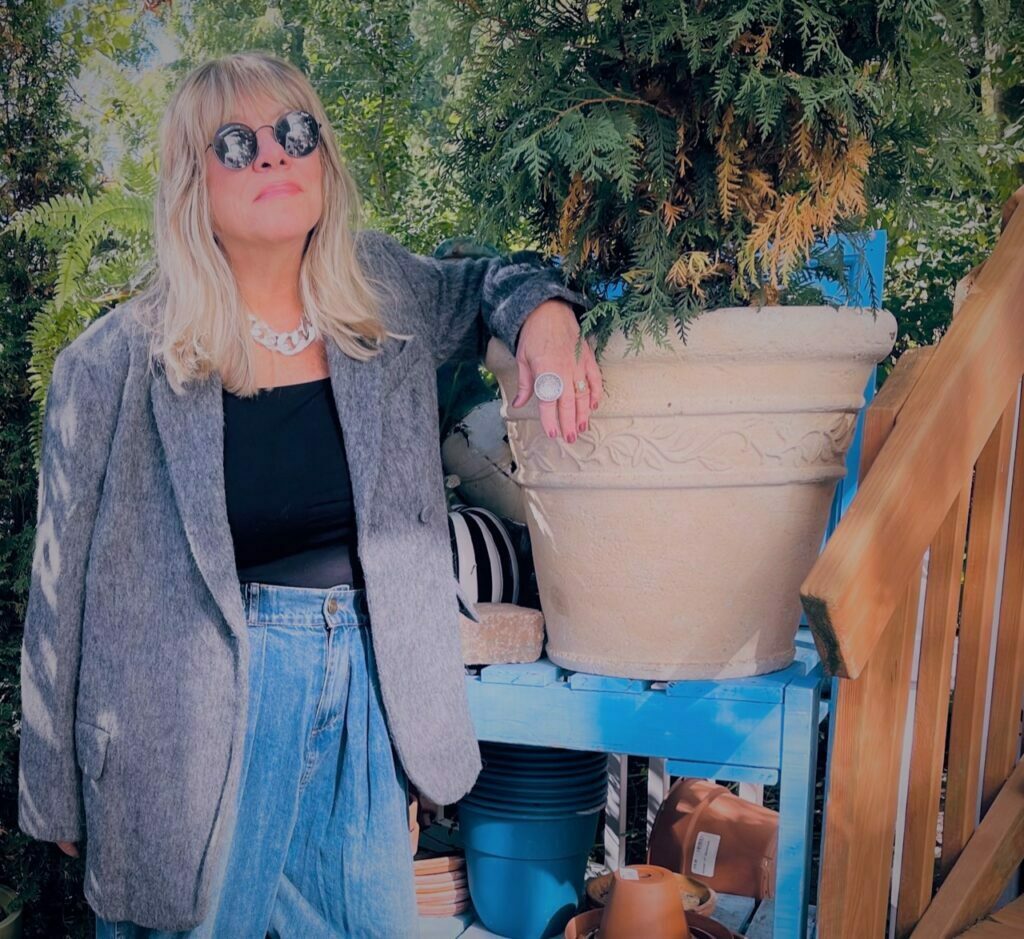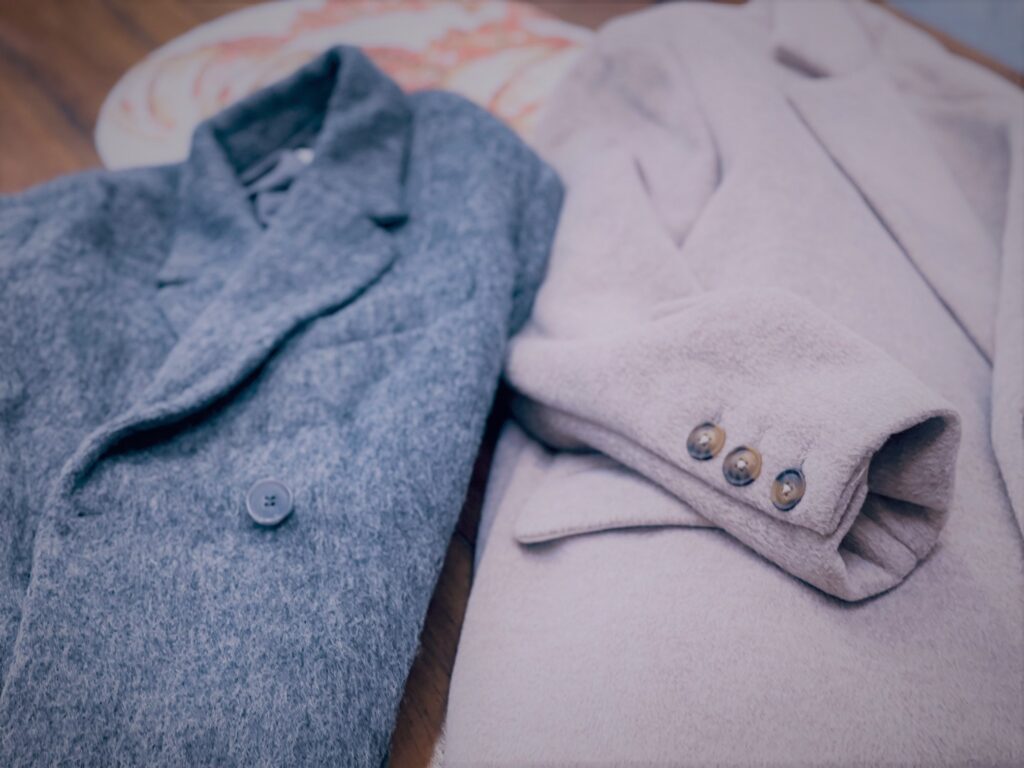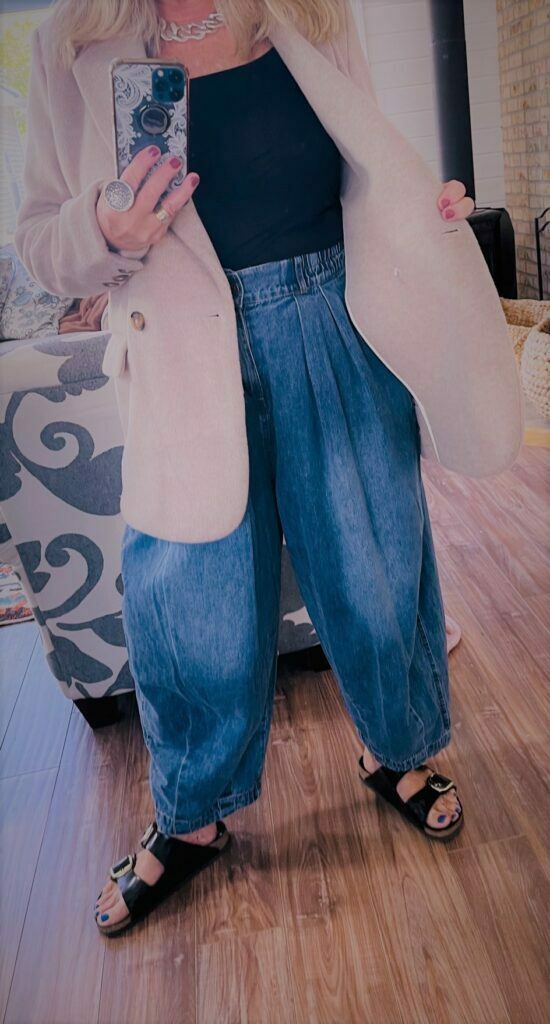 As always, the fashion rant and photos are my own.
For now.