Normally, I'm not a fan of Dr. Martens.
I love seeing them on younger people that really have a sense of cool street style.
But on me, I find most of them just look clunky and not at all flattering, and I'm afraid of tripping over my feet.
Until now.
I was in Nordstrom in Santa Monica on a business/please trip to Los Angeles last week when I spotted this pair while walking around town after a great Mexican meal.
I immediately fell in love with their Grecian-Goddess, badass look.
They are clearly Dr. Martens. The clunky tread gives that away.
But they are not nearly as heavy duty as most of the other styles.
I even think they're a bit girly. Really.
I bought them. I love them. I plan to wear them a lot this summer, with pants, shorts and dresses.
I do think they are that versatile.
Like most Dr. Martens, these run a little pricey and a bit big.
I normally wear a 39 European.
Got these in a 38. It was their last pair in stock. I didn't think about it very long.
At $150 plus tax, I also didn't find them that much more expensive than other brands I regularly covet like Birkenstocks.
I'm pretty sure I'm going to feel sassy and stylish while sporting these statement shoes.
I'll just have to act extra cool when I do.
I can do that.
I also picked up a little L.A. swagger.
Are you a fan of Dr. Martens?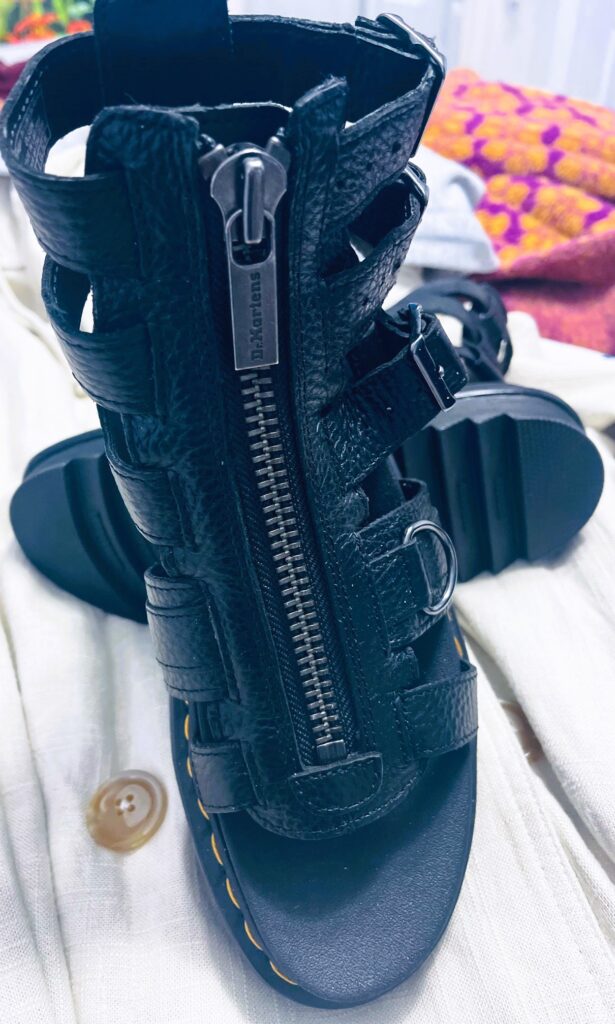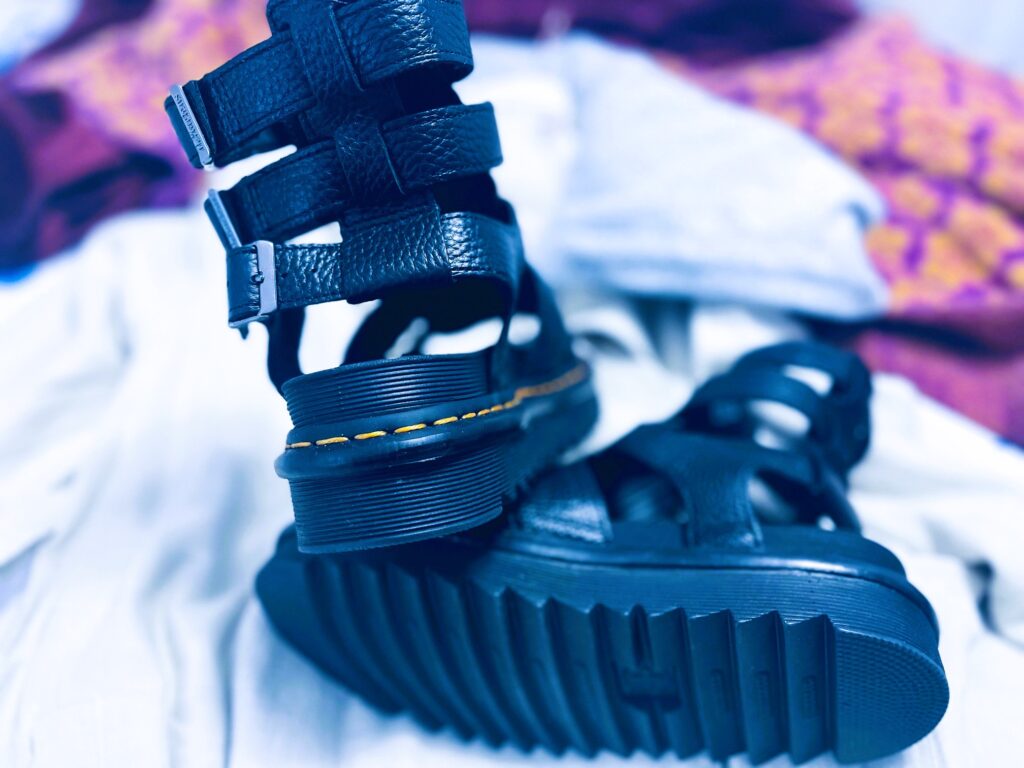 As always, this sassy-fashion rant, and the photos, are my own. For now.