Sometimes, girls just wanna be comfy.
At least that was today's fashion goal.
I think I pulled it off with this new, oversized Los Angeles sweatshirt from H & M, and comfortable and kind-of-stylish sweatpants, plus a black NY baseball cap from my closet.
Wasn't looking to be stylish nor a trendsetting fashionista today.
I just wanted to be comfy. Period.
Mission accomplished.
But I do think I look kind of cute dressed down, and ready to finish cleaning my front porch.
Go Dodgers!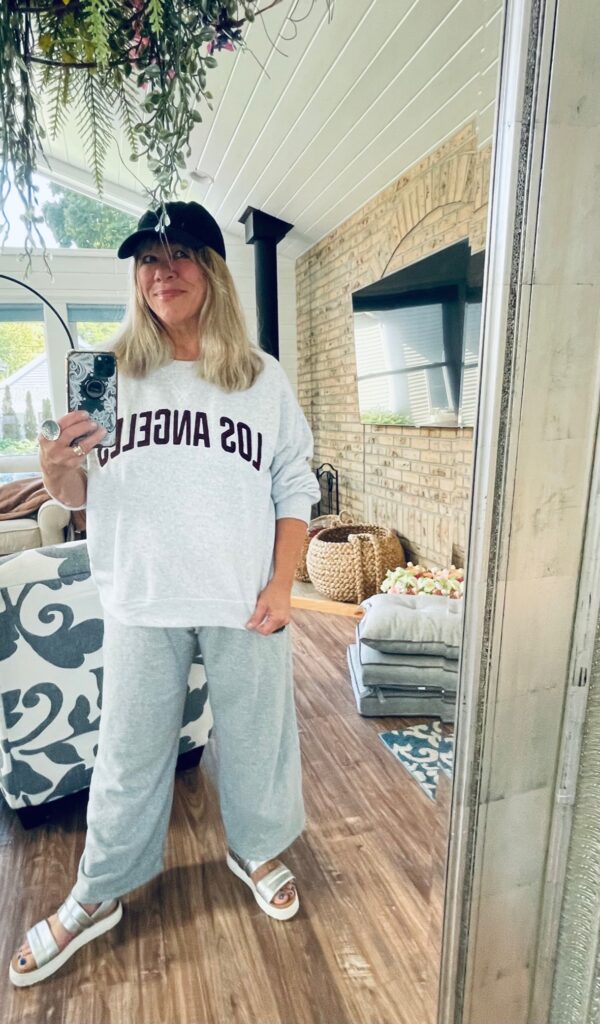 How often do you wear comfy clothes?
As always, today's fashion rant and photos are my own. For now.