Swish…
As in a lovely, fairly inexpensive skirt that doesn't overdo the tutu trim.
But still offers a twirl factor.
In case you like to twirl in your skirts, like me.
Continuing with my Monday Sassy Fashionista, Fall-Fashion Preview, here's this week's score.
An amazon.com purchase from a brand I first saw in a Facebook ad.
I love skirts.
But I want them to be comfortable, not over the top from a design standpoint, wearable, and whenever possible affordable.
I found exactly that in this RoseLilly Women's Tulle Fairy Skirt Mesh Puffy Tutu skirt.
So many skirts with a tulle fabric touch are often just a little too-too much.
More appropriate for the dance class than a fall outing to the cider mill.
This one is understated in a way that still makes me feel a little prima-fashion ballerina, while being incredibly wearable and soft in100-percent polyester.
Today I've paired it with a tank because summer is still hanging around and refusing to chill.
But I also see this particular skirt as one that will work beautifully with a lovely fall sweater, as I've shown here, and with my fav boots.
The cost is currently listed at $42.99 (maybe a discount), and it comes in several sweet fall colors.
I also like the length.
I've also paired it here with another fall-fashion find, a soft blue sweater that I got half-off this past weekend at a Mackinac Island boutique, plus my summer silver Ugg sandles score that I've already worn tons.
Mackinac Island Love.
Clip Clop.
The word LOVE on it sealed the deal for me.
Now back to the skirt.
Supposedly midi and maxi skirts are both hot this season.
This one adds length without feeling like too much fabric for someone not all that tall.
In fact, I like this skirt so much I think I may add another one.
I bought the beautiful Coffee color.
But I've also got my eye on the Winered (fancy name for burgundy), or the Pale-Pink version.
Very girly Ballerina.
Swish… It's not just for shoes.
This is one item that will definitely be worn on repeat for a long time.
Which fits with my current focus on scaling down my wardrobe and making smarter and more sustainable fashion choices that I love and will actually wear.
This is definitely one of those terrific amazon.com fashion finds that they are becoming increasingly known for.
One note, this sophisticated princess skirt is a one size fits all with a gentle elastic waist band in sizes 25-32, with a little give.
Worked for me.
Maybe it will work for you, too.
Fall-Fashion Win-Win.
Are you adding any skirts to your 2022 fall-fashion wardrobe?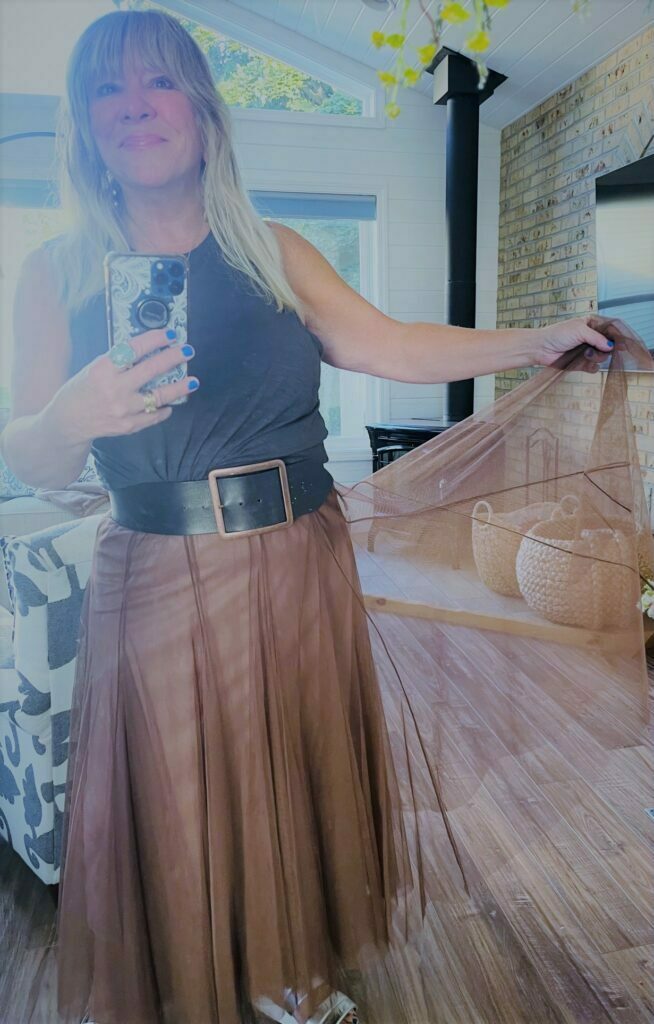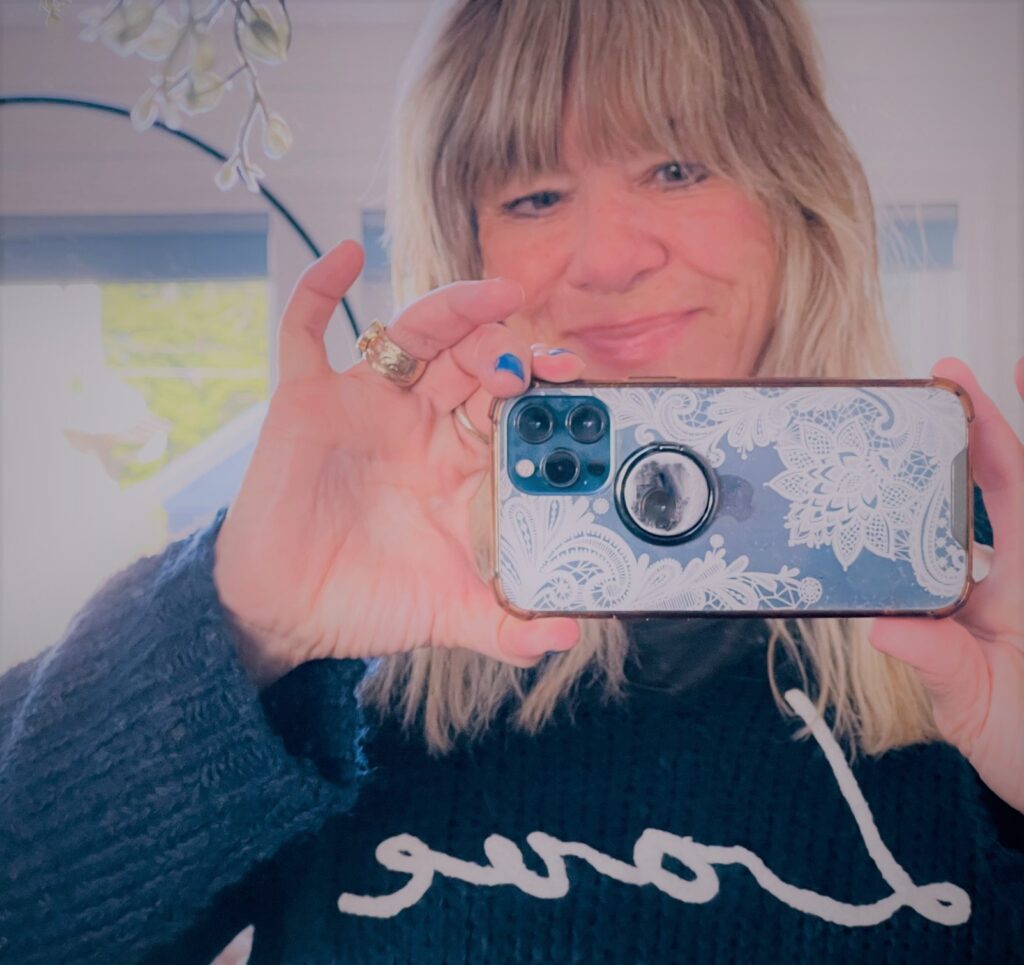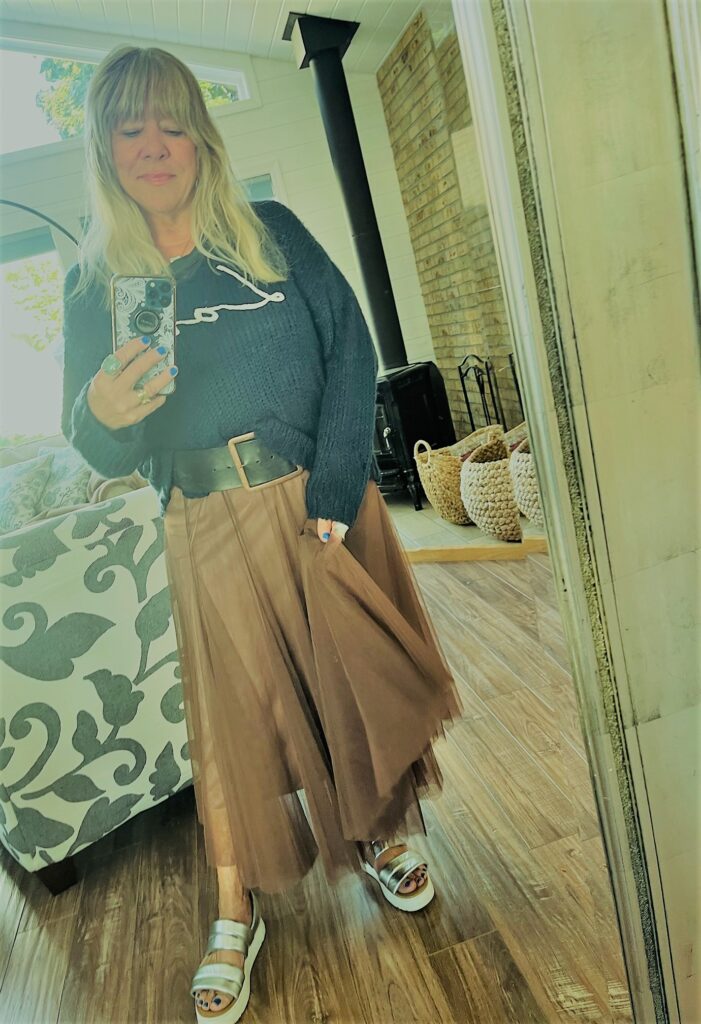 As always, the fashion rants and photos expressed here are my own.
Which allows me to be a little bit more objective with you.