I might have declared in a former post that I wasn't going to buy anymore coats this season and that I had already found my once-a-year coat beauty.
Then I saw this one.
A lovely lavender, furry beauty I just couldn't resist.
I tried. I really did.
It actually found me in a Facebook ad. I hate those ads. But this one worked.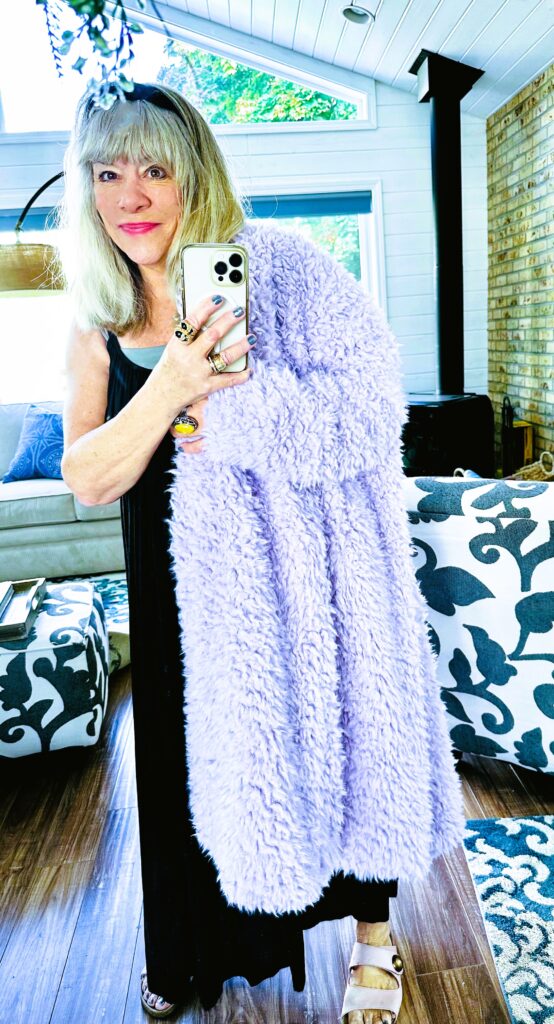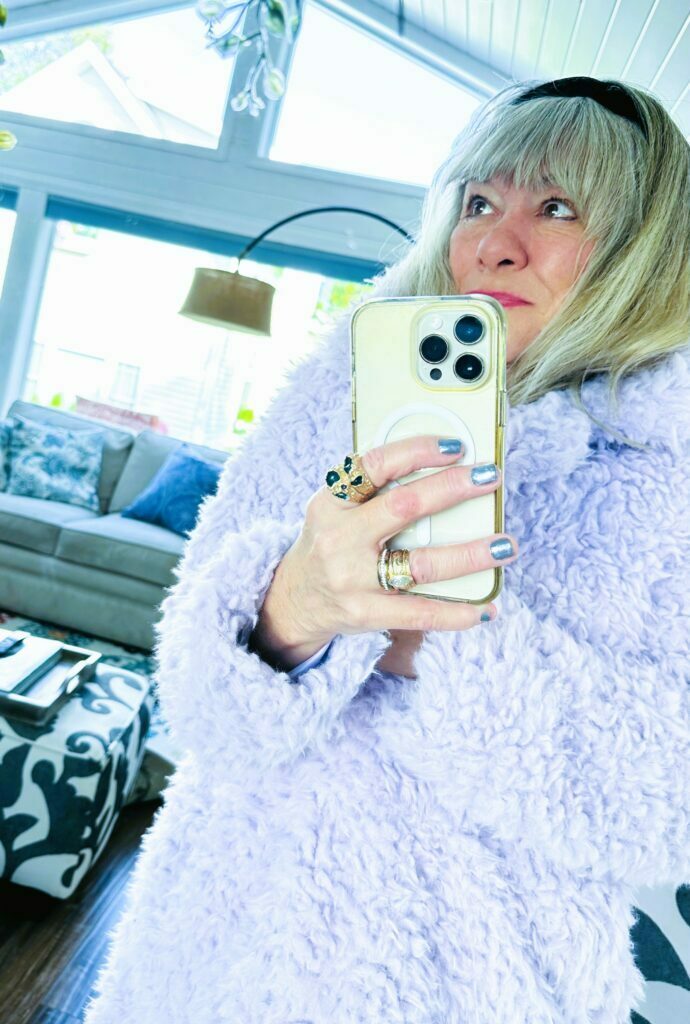 It's from Anthropologie. A Faux Fur Duster Jacket.
Surprise!!
Also known as a Teddy Coat, this one is fully lined, including the silky pockets.
With snaps instead of buttons, which I've come to really like.
Easy Peasy.
Sometimes I act extra dramatic because I can easily take it off and throw it on a chair!
Like a little fashion drama queen.
I will most likely wear it open, not closed, so I don't look like a full-figured lavender bear. Nothing against adorable, full-figured bears. Just not a good look on this human.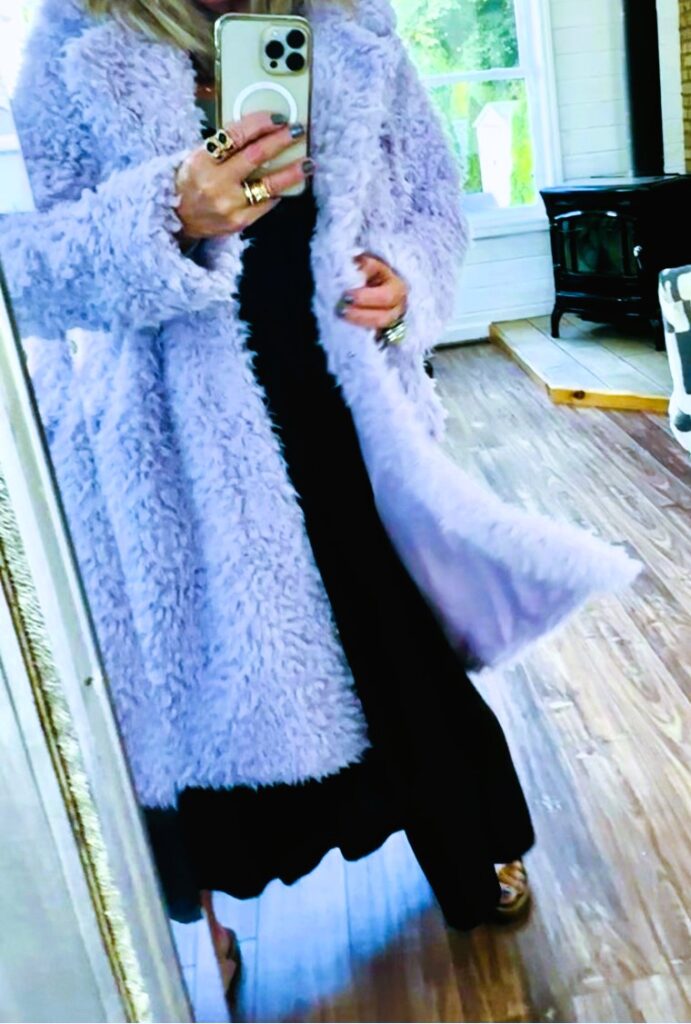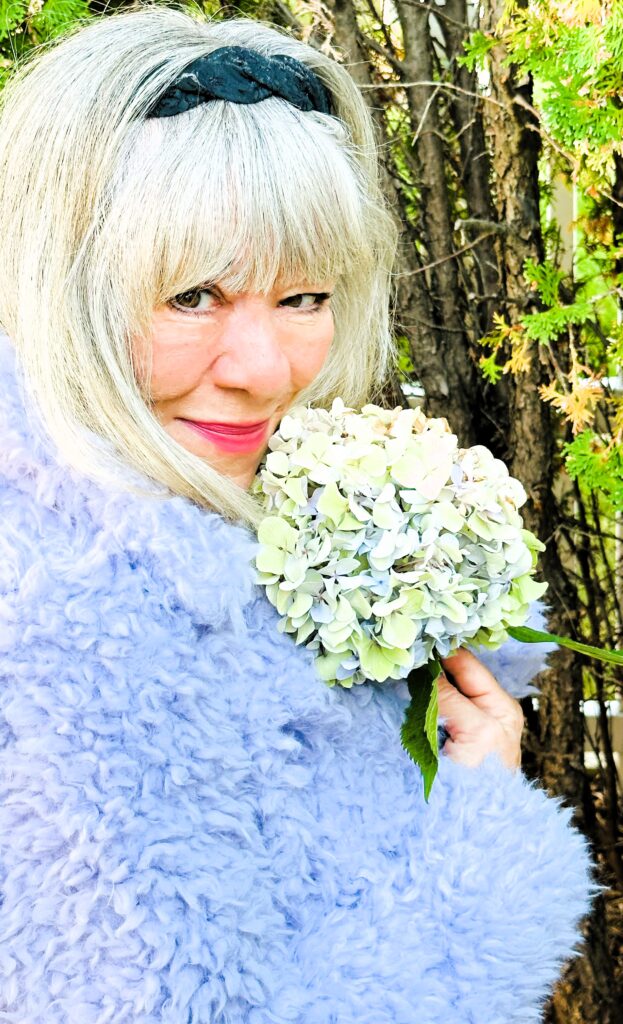 This sweet outerwear is also available in a peach color, which tempted me, too.
But even I have fashion and monetary limits.
Really.
At least that's what I tell my hubby.
He doesn't believe it, either.
I usually budget for at least one winter coat per year, as I did this year.
I love coats. They are one of my few true fashion weaknesses. I collect them like pieces of art. But I choose very carefully and very thoughtfully. And I wear them, too.
Then, when I find "The One!" I don't think I can live without (I can), I donate one or two of my other gently loved coats to a worthy cause. One that gives directly to the new wearer, so we both get to feel warm and stylish. Fashion win-win.
At $168 plus tax, this Sassy Fashionista find is neither the cheapest nor the most expensive coat available. It is however, the one I immediately feel in love with and the one that fit my 2023 coat budget of under $200. Runs large. Size down. I got a Medium.
I will love it forever!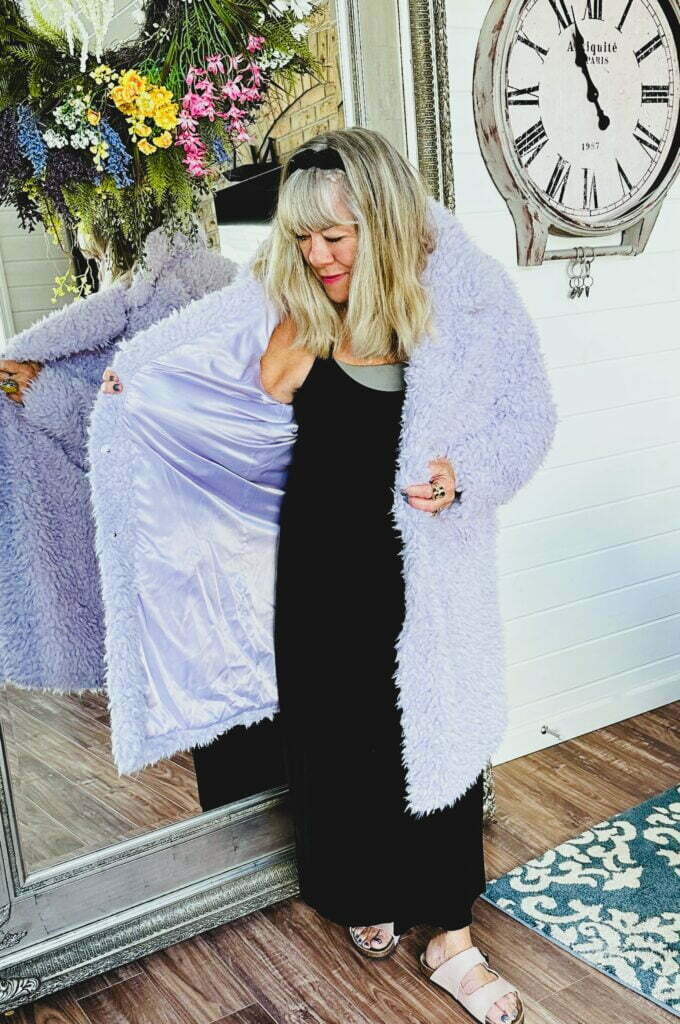 You can still find it in both colors at www.anthropologie.com.
They really should give me a discount for all the times I highlight their goods.
No more coats for me this year!!!!
That's a Monday Sassy Fashionista 2023/24 coat-wrap promise!
Ah….maybe.
Are you looking to add a new winter coat to your closet this year?