For this week's Garden Moments, I found myself celebrating a satisfying yearly ritual. I took some end-of-season floral gems from my beloved summer garden and used them to turn my outside summer wreaths into transformed fall darlings.
It's sustainable, affordable, and a great way to further showcase the flowers that have given us so much joy and beauty all summer long.
They deserve so much more than a quick rude toss into a yard-waste trash can.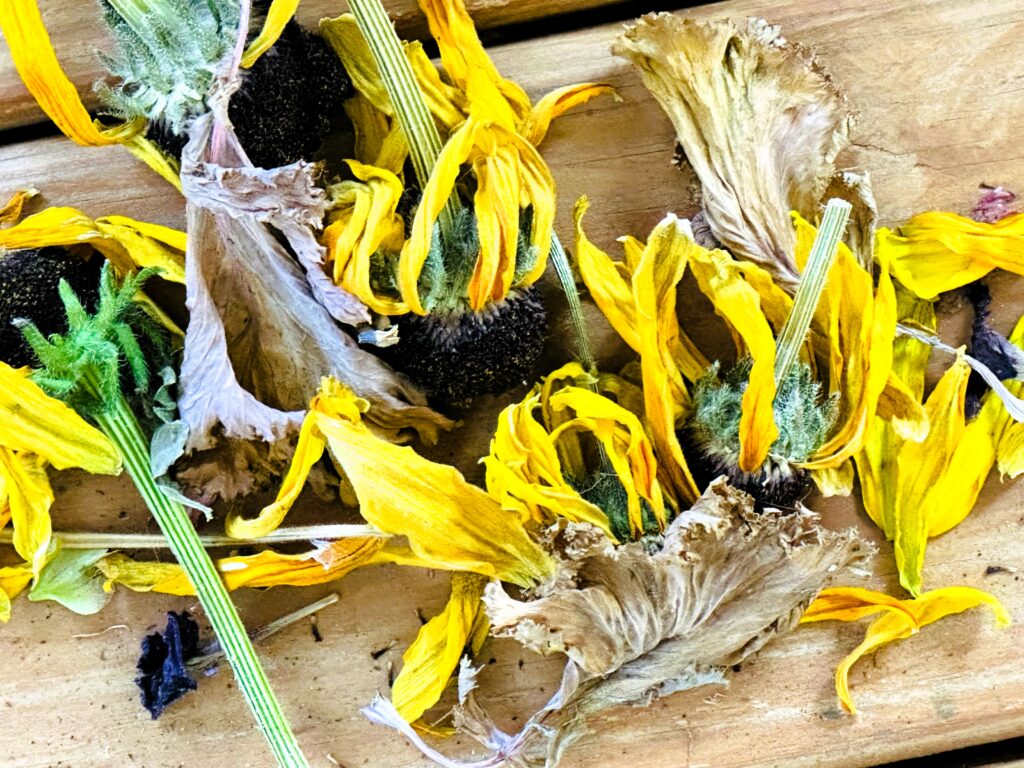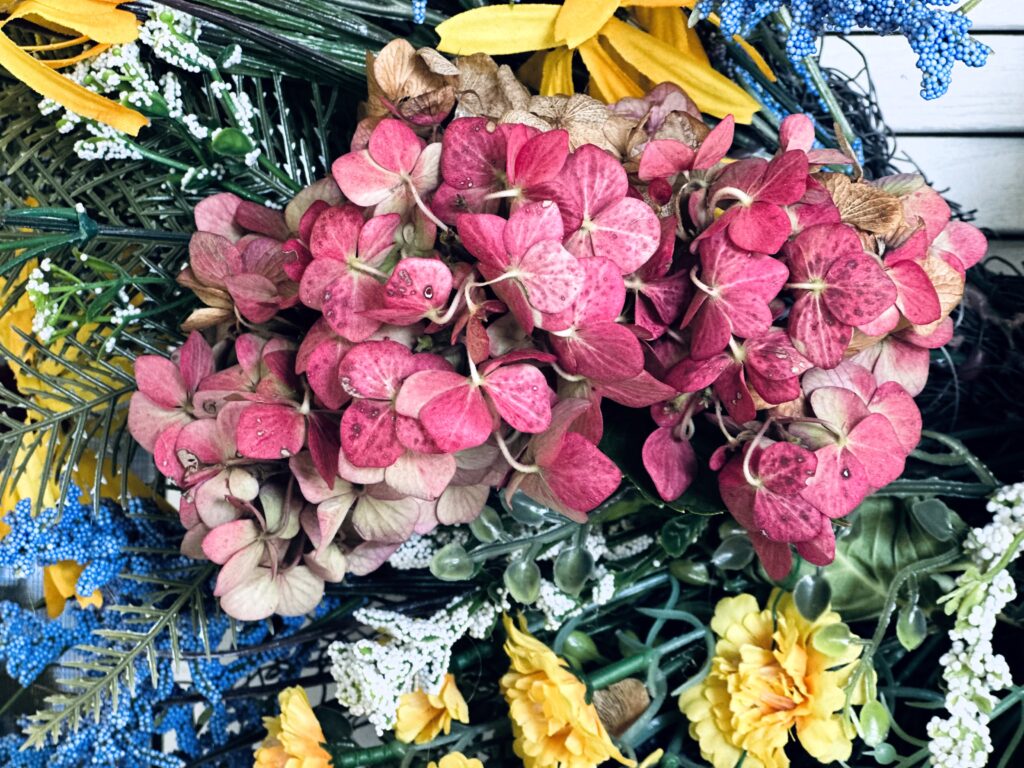 My largest wreath, showcased proudly on our front porch, got today's creative transitional-wreath treatment first. I chose two varieties of hydrangeas, a handful of sunflowers, and some lovely little Black-Eyed Susans, all past their prime.
I used landscaping wire (something this creative/gardener can't live without) to attach the floral sweeties to the current wreath, trying to ensure that when November gale winds start blowing, they will stay put.
I must say (I must) that I was both a happy girl while making these seasonal changes and an equally happy girl viewing the end result. I also liked saving a lot of money on a new wreath, while making do with what gifts I already had in my hands.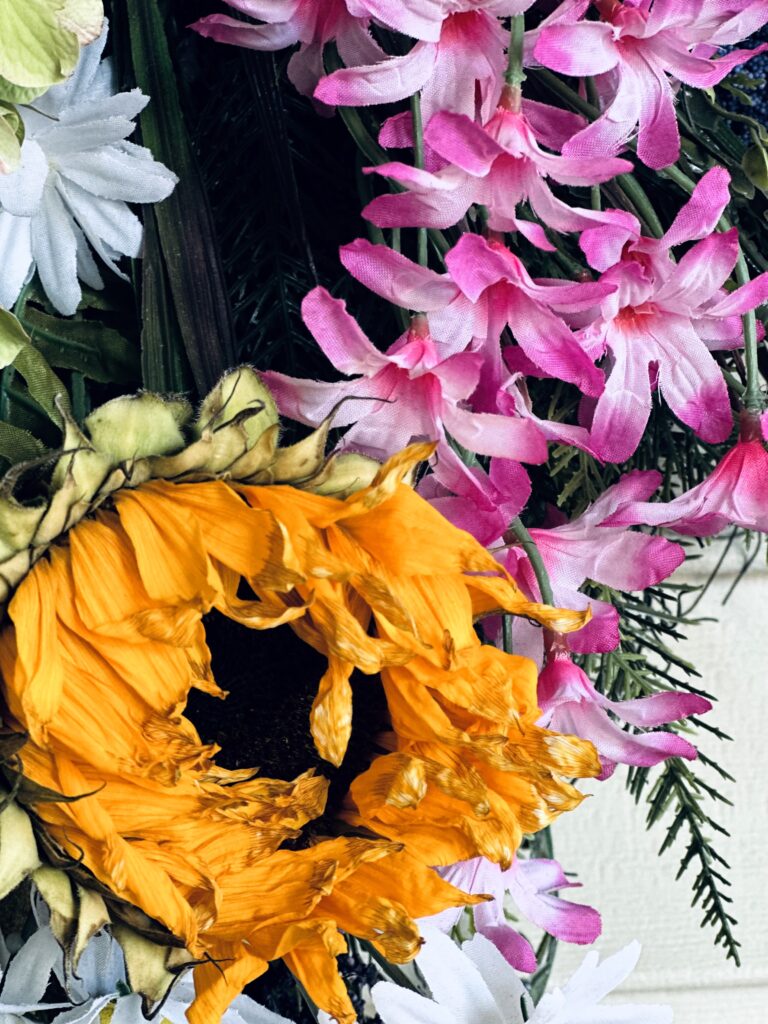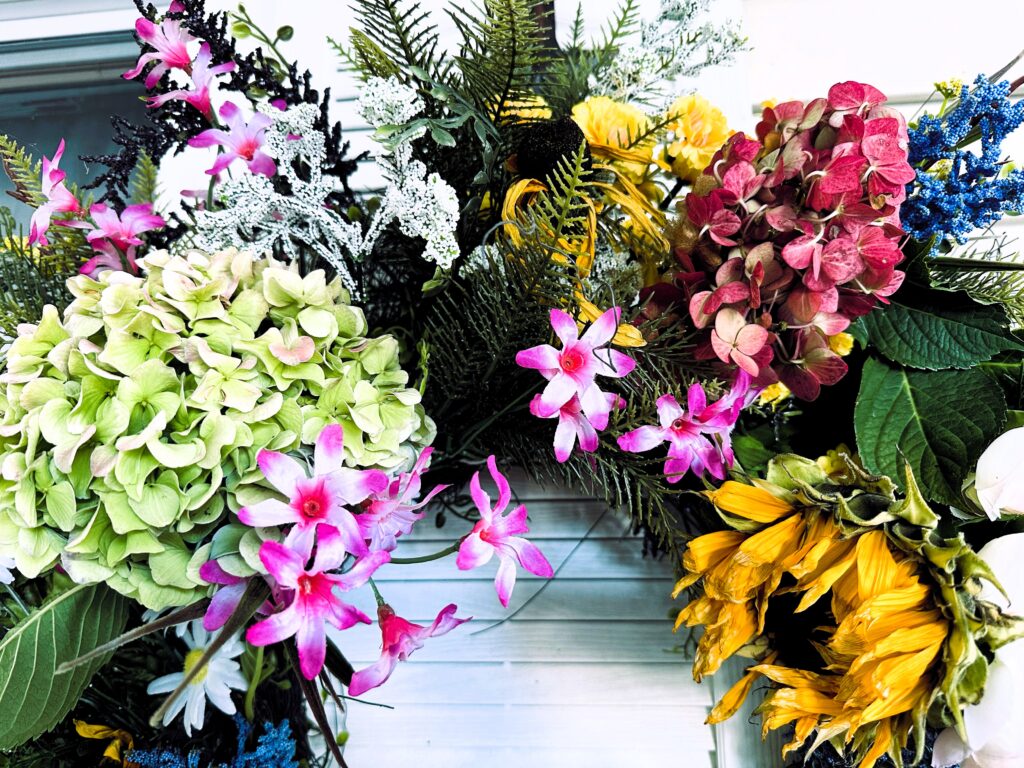 The result was longer life for some lovely garden friends, and a stunning wreath for the fall season. One that should be good until it's time for that annual, fragrant holiday greenery. Some of which will also come from my own yard.
I hate saying goodbye to my garden flowers, which makes gardening recycling with them extra sweet.
Do you make your own wreaths using your garden gems?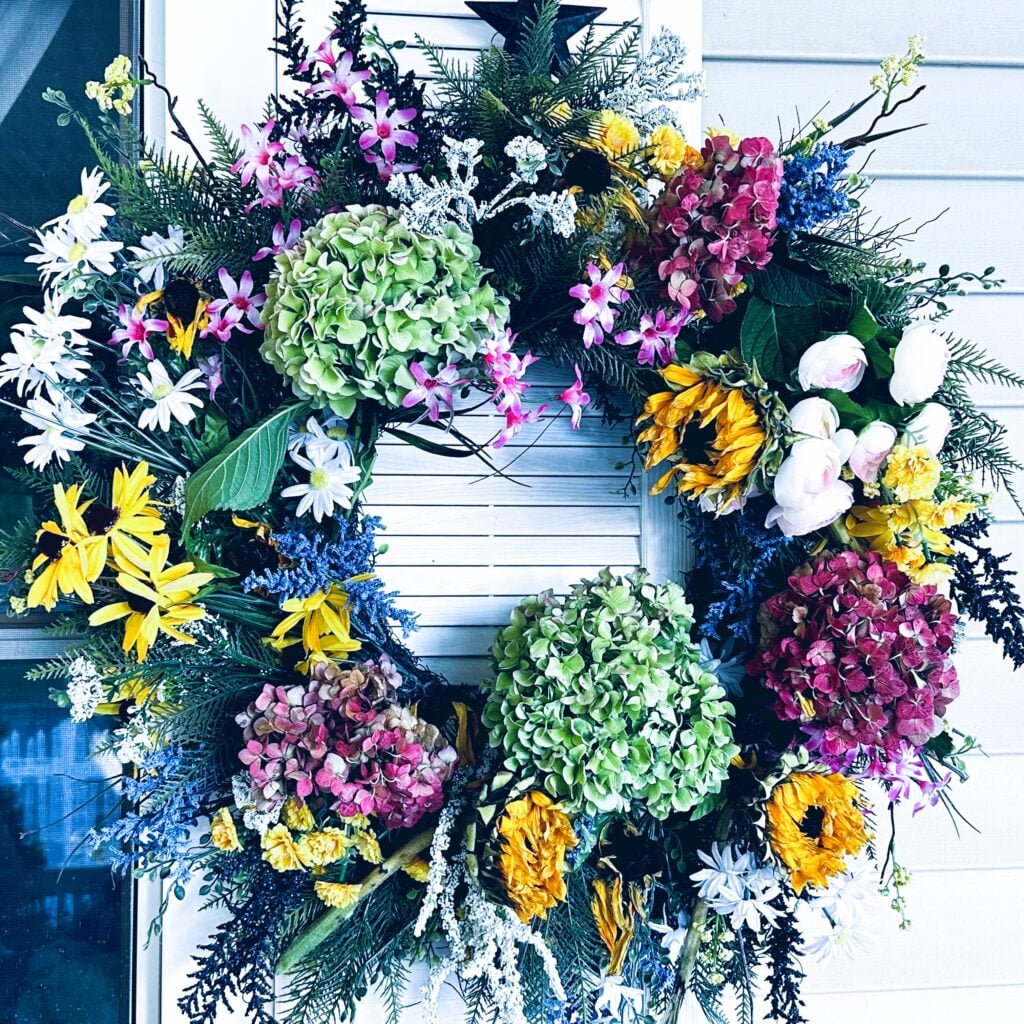 Winter Images 2023. All rights reserved.