Back to accessories for this week's Sassy Fashionista!
I love accessories. In part because I'm trying to simplify my dressing, and accessories can go a long way toward adding an extra bit of style to simpler fashion.
That's especially true of jewelry, including this week's long earrings. I discovered this pair at yet another art fair. It's one of my favorite places to invest in artisan works. I like longer earrings because they are less likely to go unseen with my long, thick hair.
Emre Tekeli Designs specialty is silver jewelry, and he does it so well. I've purchased from this artist in the past and will most likely do so again in the future. There's a reason why Emre continually wins awards at these juried art shows. Because of the quality and content of his jewelry, it is not inexpensive. But rather an investment in long-term enjoyment.
This Florida-based artist is talented, great with customer service, and a bit playful. As evident with this mirror photo he took of me with my daughter after we'd made our lovely purchases from him. It's always nice to know your business is appreciated.
You can learn more about Emre Tekeli Designs on his Facebook page at: https://m.facebook.com/TekeliDesigns
Tell him the Sassy Fashionista sent you!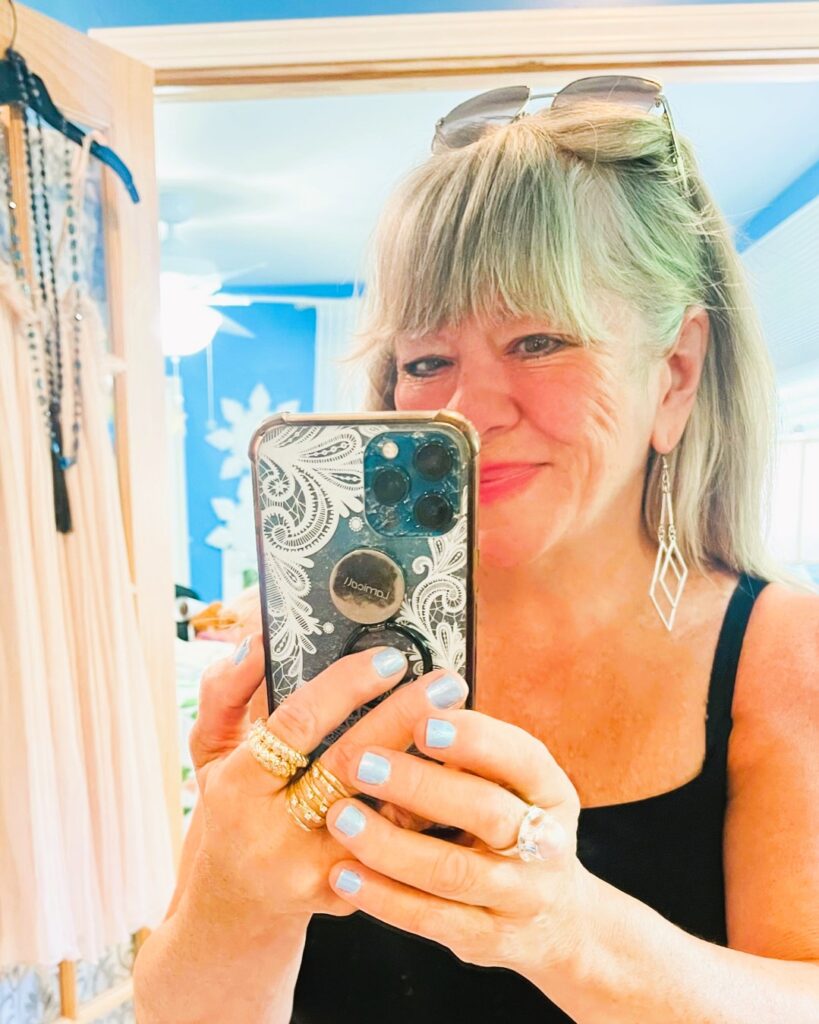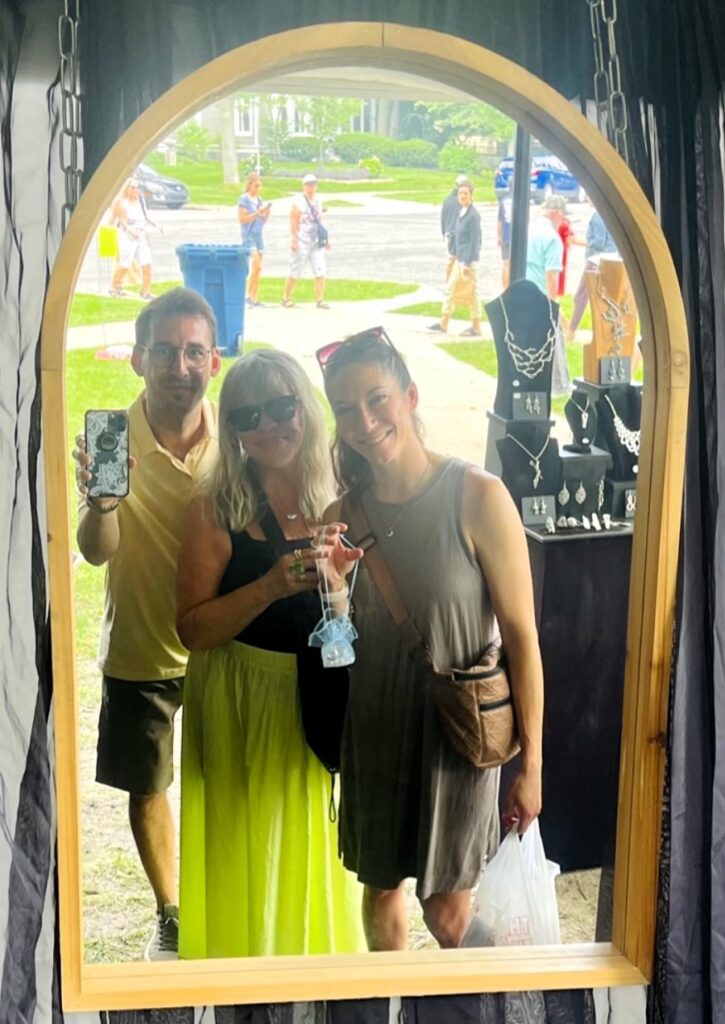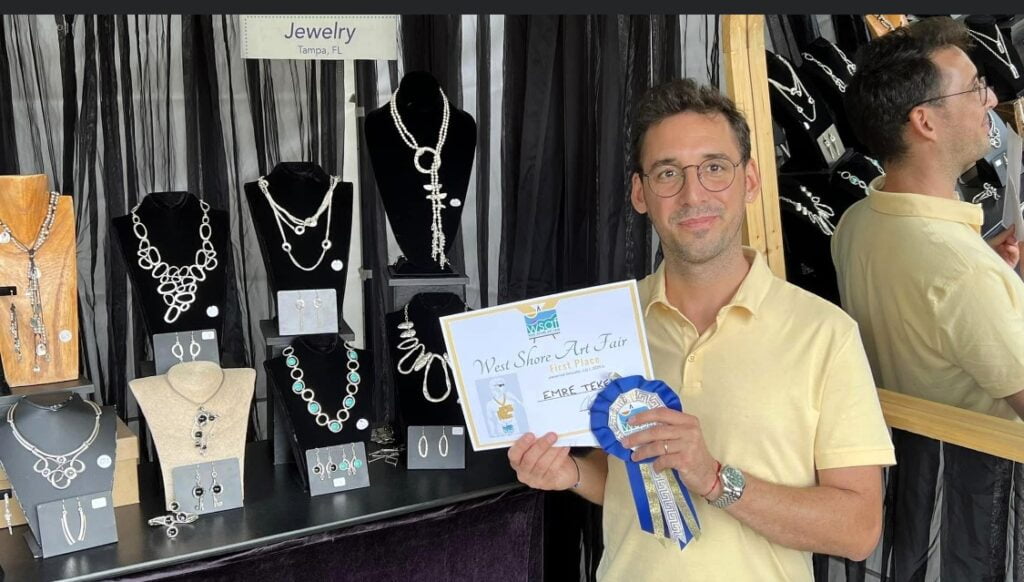 Winter Images 2023. All rights reserved.