After a few weeks of shop-from-my closet posts, this week's Sassy Fashionista is a mix of both high-and-low-end fashion.
My black, shorter Free People harem pants (super comfy) and black Henley shirt from GAP are two items I've had in my closet for a while. They are on the more-affordable end of things for this post.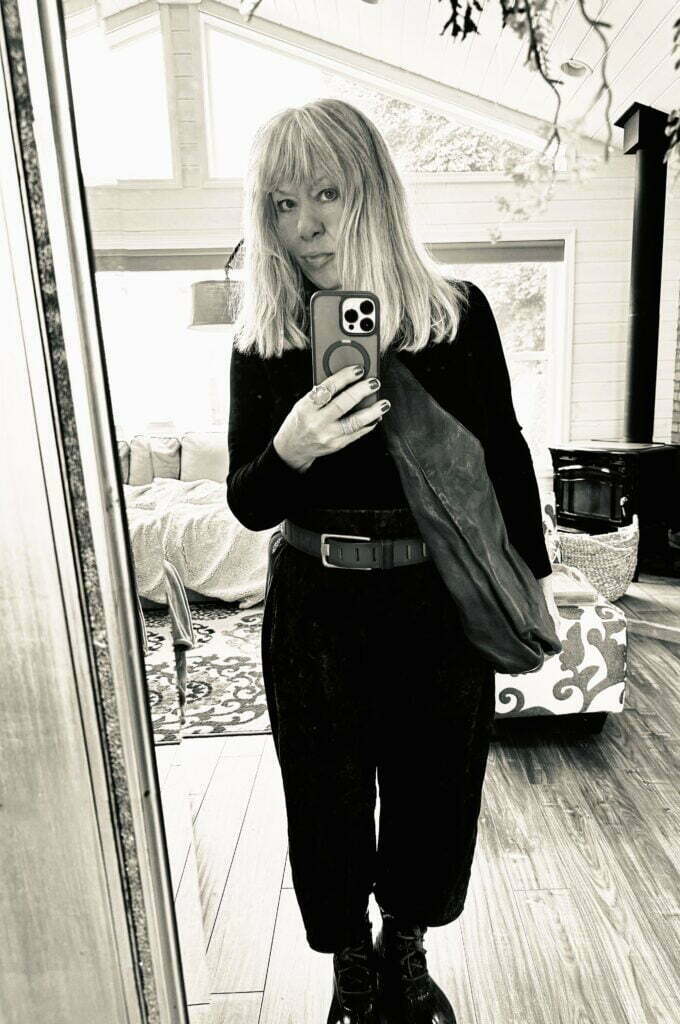 My ankle boots are Sperry Saltwater Duck Boots from Free People in dark brown for $110. Purely a practical weather decision for these babies. I can see wearing them a lot before the big snows arrive. Easy to put on when needing a little warmth and dry feet this time of year.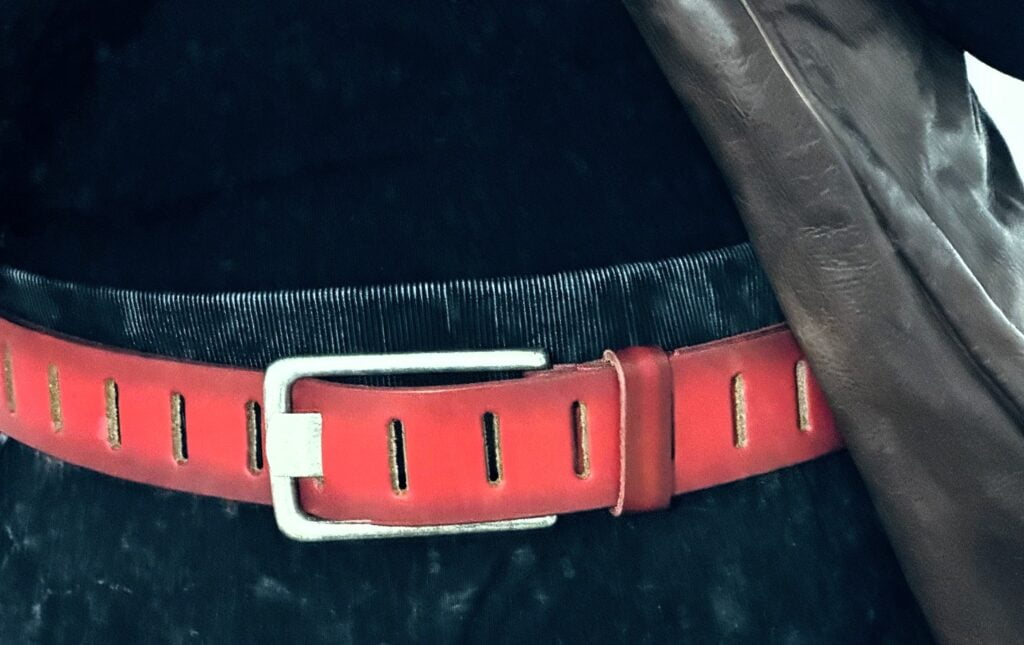 The red Jona belt I purchased recently for a pop of color for $48 from FreePeople.com, a good price for their belts. I love the shade! It comes in a number of colors, and I think it's good quality for the price. I also ordered a metallic-pink one to wear with a pink satin skirt during the holidays. The Jona belts have become my go-to belts. Great, easy fit with all the slits in the belt. I order M/L because I like my belts longer. Simple fashion magic.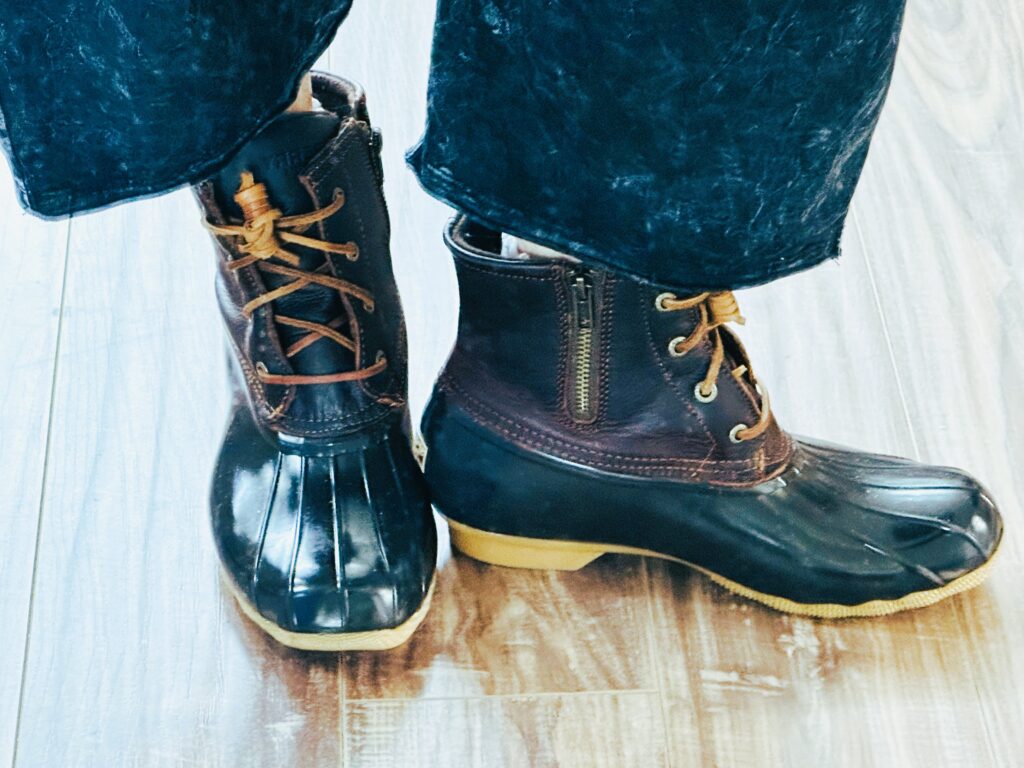 The slightly pricey, piece de resistance in this post is the extra-large, slouchy leather brown crossbody bag from Anthropologie.com. I fell in love with it online. I love it even more now that it has arrived! It's promoted as a shoulder bag, but I find the strap a bit too wide for that and prefer it as a crossbody.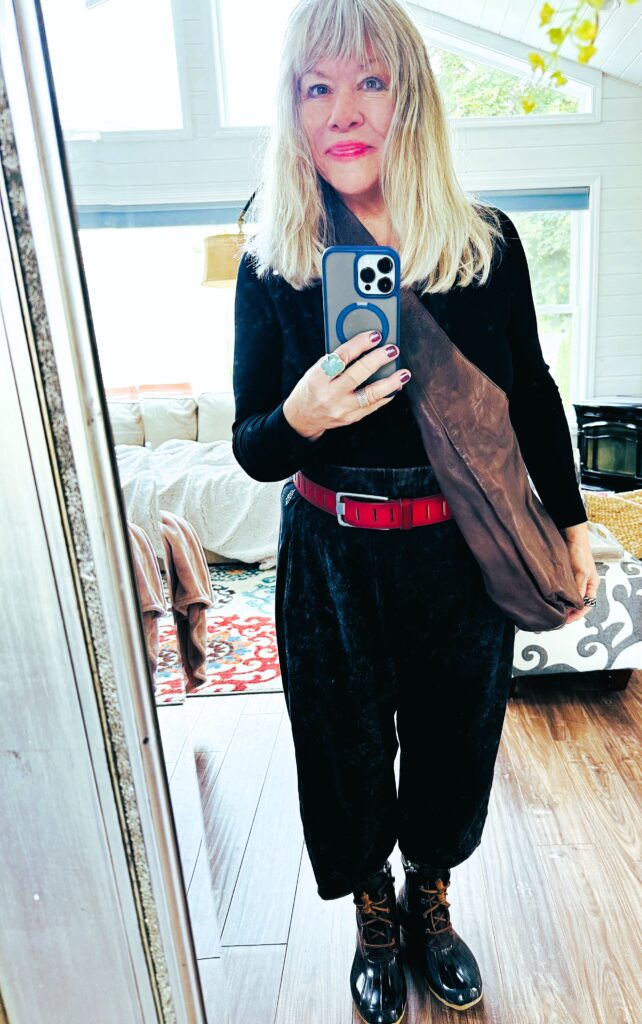 It has a writer's, creative edge to it and I love the fact that the size will allow me to throw in a small computer and a camera and lens. It is functional and stylish, and while pricey at $198, it is an investment piece that I'm confident will earn good price per wear over the years. Plus, I'm really into brown this season,
This is piece I will keep forever, helping justify the initial cost. I think it works really well with this outfit mix. All I need to do now is add a coat. But you know I've got plenty of those to choose from already.
And that is this week's Sassy Fashionista take.
Are you confident putting together outfits that combine high/low end items?
Winter Images 2023. All rights reserved. Product promo/photos are my own.